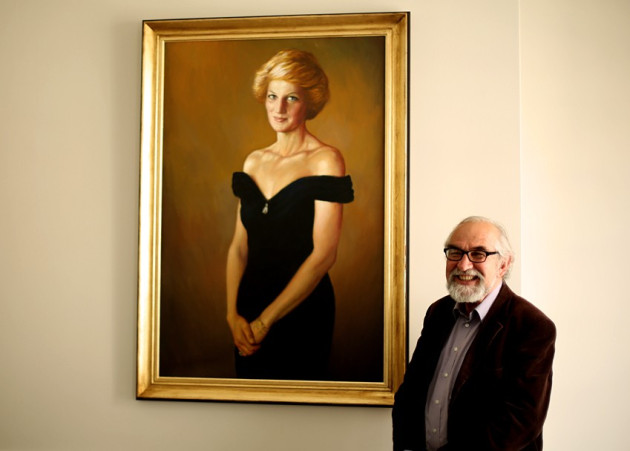 Israel Zohar was originally commissioned to paint Princess Diana in 1990. The finished portrait still hangs in an army headquarters in Wiltshire.
While the royal family were happy with the original portrait, Zohar wanted to revisit the subject away from the circus surrounding the princess at the time. He also felt that without the pressure, he is has been able to review his sketches and paint "the real Princess Diana".
Speaking exclusively to IBTimes UK on camera, Zohar tells us about Princess Diana, her legacy, that infamous Kate Middleton portrait and the importance of art to society.
"If I knew then what I know now, I would have done it differently," says Zohar.
He hopes his new portrait of Diana will dig deeper beyond the external persona and offer some insight into her real life.
For the full interview, check out IBTimes TV or the video at the top of this page.