Pro Evolution Soccer can beat Fifa says Konami ahead of PES 2016 release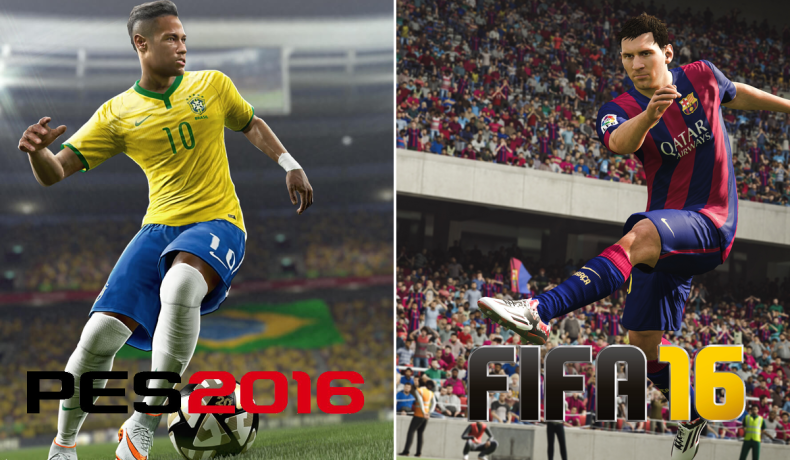 Konami believes its Pro Evolution Soccer series can overtake EA Sports' Fifa in terms of presentation and visuals within "a couple of years" and that it is "definitely catching up". The comments come ahead of the release of PES 2016 in the UK on 18 September.
"We're definitely catching up with Fifa, and we have to be respectful about that. We have to keep closing that gap. In a couple of years we'll clearly lead again. But we have to convince a lot of people," said PES European product manager Adam Bhatti in an interview with MCV. "There are things we can't control like licences, but in terms of presentation, visuals, we want to be industry- leading."
The issue of licenses is the main reason for the gulf in sales between the two football franchises. EA Sports has the official Fifa license, which encompasses all the world's major teams and leagues, while Konami has to acquire these on a team-by-team or league-by-league basis. The authenticity of presentation this offers Fifa counts for a lot.
Pro Evo has the top Spanish and French leagues fully licensed but not England's Premier League, for which Konami has name and likeness rights to all the teams but only the full license (with kits and logo) for Manchester United.
PES also has the Champions League and Europa League licenses, which Fifa does not, and Konami recently acquired the license for the 2016 European Championship. It has not yet announced how that license will be utilised.
Where PES can compete is gameplay, which looking at a raft of previews comparing the games and reviews of PES 2016, appears to be the part this year's game nails. Some reviews have even called it the greatest football game of all time. If not in sales, it is in providing the best gameplay that PES can top Fifa, and it may have already – but maintaining that quality will be the key to any further progress.
Will you be playing PES 2016 or Fifa 16 this year? Let us know on Twitter @IBTGamesUK.