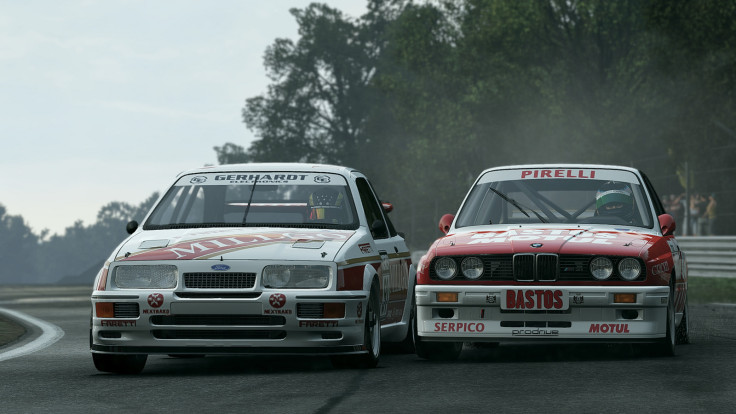 A much-needed patch for the Xbox One version of racing simulation Project Cars has finally arrived, fixing a wide number of bugs and issued with the steering.
Although a beautifully realistic car racer, the Xbox One version of Project Cars had a difficult start when it went on sale in early May. A bug caused the steering to lock on, while using the controller's analogue stocks to turn cars was often vague and unrealistic. Developer Slightly Mad Studios claims to have fixed this with the version 1.3 patch.
For gamepad controller, the patch brings:
Added ABS brake rumble to Xbox One triggers, so that the triggers will rumble on losing traction when braking. The amount of trigger rumble is controlled together with Force Feedback strength via the Force Feedback slider
Improved the efficiency of the controller rumble effect, to help make the steering more responsive on the Xbox One
Fixed an issue where moving the sticks from one extreme to the other would sometimes result in the steering getting stuck
Reworked the Xbox One analogue sticks range and axis dead zones, providing much improved steering control
For steering wheels - specifically those by Fanatec - the patch fixes an issue causing the wheel to jolt.
Online fixes include:
Fixed an occasional crash when advancing from Qualifying to Race
Fixed an occasional crash when returning from a race to the Race Central
Time Trial fixes include:
Set Time Trials starting time to 11am to match the PC platform. This ensures consistent track temperatures across all platforms, as track temperatures affect lap times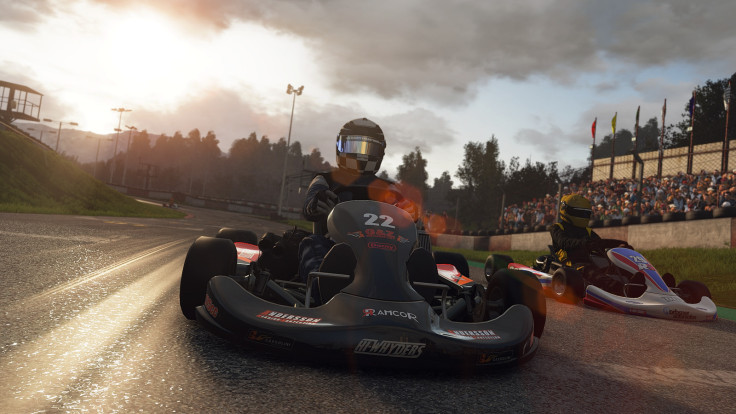 Further issues addressed with the patch include:
Tracks:
Sakitto and Summerton variations – Corrected track info regarding number of turns and track length
Sakitto Sprint – Fixed a crash that would at times occur when using time acceleration
Cadwell variations – Fixed draw distance issues on various objects
Oschersleben variations – Fixed odd lights around track and colour issues with the horizon
Zolder – Fixed an issue where the player car would sometimes start in a closed garage
AI:
Fixed an issue where AI vehicles were sometimes sent to the pits due to low fuel on races where refueling is not allowed
Pitstops:
Pitstop strategy will now use the actual bar value for tyre pressures
Fixed an issue where the Pit engineer would repeatedly inform the player that a pit crew member has lost a wheel nut during pit stops
Fixed an issue where the Pit Engineer would call the player to stop for fuel when fuel consumption was disabled in options
Replays:
Improved the smoothness of the sun, moon, stars, and shadow motion when rewinding replays of a race that had a high time acceleration
Driver Network Profile:
Fixed an issue where at times the miles driven on a particular track or with a particular car would be logged under the wrong car or track. This improves the accuracy of the player's Affinity ratings