PlayStation Neo and Xbox Scorpio are on their way; two new consoles that represent the next step for the PS4 and Xbox One and will offer significant upgrades in terms of power and capabilities. But to what extent are they essentially new consoles, just a stepping stone on the way the next generation of hardware or the products of a desire to end the console cycle? That'll be the question that defines their success.
Sony and Microsoft were both expected to address their plans for new consoles at E3, following months of reports and speculation over what they would be. Sony elected not to bring Neo to its E3 conference in early June, but did confirm its existence, setting Microsoft up to be the first to announce this mid-generational leap.
What we know
Project Scorpio arrives in late 2017, will support both 4K gaming and "high-end" virtual reality, and will provide developers with six teraflops of processing power. For comparison's sake, the PS4 generates 1.84 teraflops and the Xbox One around 1.32.
In the Scorpio reveal video – in which first and third party developers discuss the hardware – it's also revealed that the console will have eight CPU cores and over 320GB/s memory bandwidth.
Microsoft hasn't fully detailed Scorpio's specs yet – this far out they've almost certainly not been finalised anyway – so all of the above should be taken with at least a smidgen of salt. However, Microsoft's boast that it will be the "most powerful console ever" is not something they will want to go back on.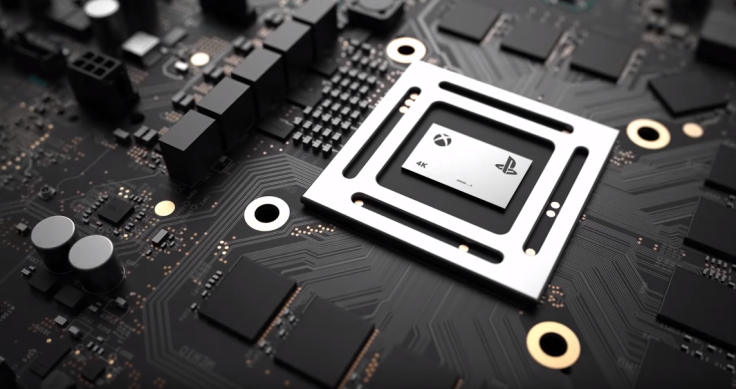 Another crucial part of the Scorpio plan is that it will not break the current Xbox One userbase. The Scorpio, alongside the original Xbox One and Xbox One S, will support all accessories, and current and future games that support Xbox One.
As for PS4 Neo, details have been thin on the ground, as confirmation of its existence was decidedly low-key. In lieu of a formal, public reveal, Sony Interactive Entertainment president Andrew House revealed only that the console would support 4K – not even specifying if that means 4K gaming or 4K streaming / media.
What has been speculated
The speculation surrounding Neo – which has come from multiple trustworthy reports – pitched the specs as including 8 CPU cores (same as the Scorpio) but a slower 218GB/s memory bandwidth. This is thought to mean a target of 4.14 teraflops, which is superior to PS4 but also less than what Scorpio purports to offer.
Reportedly, Neo will support 4K gaming and VR, which certainly makes a lot of sense given Sony's PlayStation VR headset and the company's desire to sell 4K-enabled television sets. Another feature that's been talked about is how Sony will – like Scorpio – make it so all games run on both the old and new consoles, and how Sony will apparently require developers to ensure a consistent framerate for games running on both consoles – as to not offer an advantage to Neo players.
Reports have also suggested that Neo is set to launch this year. If that were the case, it seems Sony's intention is to extend the cycle that they're winning and enable easier support of incoming gaming trends. However, now Scorpio is out there Sony would be doing so in the knowledge that its console won't be the most powerful once Microsoft releases its next Xbox. If Sony's decision to not discuss Neo at E3 was informed by its knowledge of the Scorpio, it's plausible that the company has returned to the drawing board. Right now, logic dictates that it doesn't have much choice but to match the Scorpio's specs.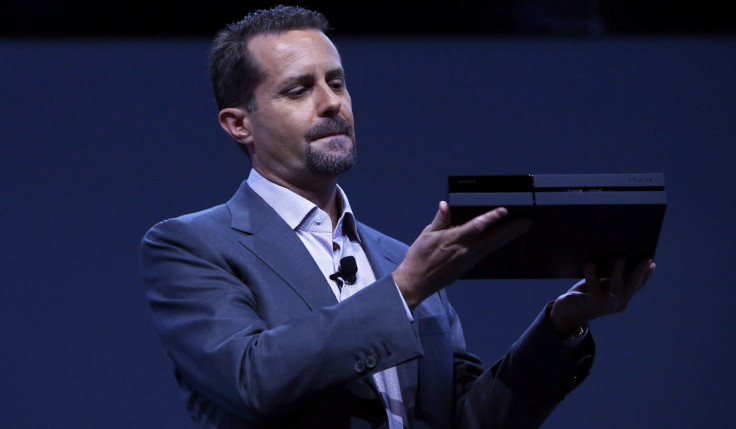 What it all means
Sony is currently dominant with a console that's well-designed and in no urgent need to change. Microsoft's current Xbox One, however, needs a new model as it is poorly designed and doesn't offer quite the same performance levels as PS4.
For Microsoft, its Xbox One S is necessary, but poorer sales than that of the PS4 may have spurred them on to break the current console cycle and release a much, much more powerful machine – essentially forcing a new generation that seamlessly blends in with the current one.
As for Sony, rather than sitting tight atop its pile of money, the company wants to press on. The benefits of an upgraded console are that it can – like Scorpio – be ready for 4K and VR, and also extend the current console cycle which they are dominating.
The difference between Sony extending the cycle and Microsoft breaking it is in the language Microsoft has used when discussing the future of its hardware, and Scorpio at E3. Microsoft has been bringing together PC and console gaming for over a year now, and rather than bringing a console manufacturer's mentality to the PC, it seems Microsoft wants to apply PC gaming philosophies to its console business.
In March, Xbox boss Phil Spencer laid out the ethos that led to the announcement of Xbox Play Anywhere at E3 2016 (which makes all Xbox exclusives available with cross-play, cross-saves and cross-buy on Xbox One and Windows 10 PCs) and also discussed wanting to crack the established generational console cycle. Then in June, at E3, both Spencer and Xbox press materials put an emphasis on the phrase "gaming beyond generations" when discussing Scorpio.
By the start of 2018 Microsoft will have three consoles on the market: the original Xbox One, the Xbox One S and Scorpio – all able to play the same games, albeit at differing levels of performance, and at a wide range of prices. Don't like how expensive the Scorpio will surely have to be? There are alternatives. If the performance differences bother you, then you are the target audience.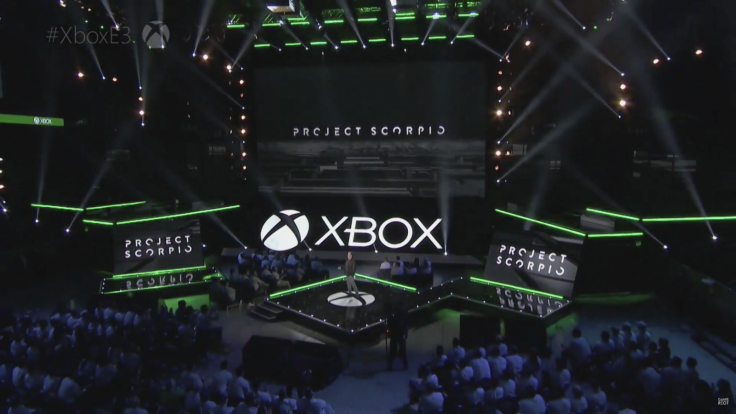 Who is in the driving seat?
Microsoft. They announced first, and its hardware appears to be much more powerful. If its intention is to create a new way of making console games, then it's in the prime position to make it happen. That said, how market-leaders Sony react, and whether or not they feel they have to react, will potentially be the biggest factor in where the console business is heading.
What we think
The end of the traditional console cycle can be a good thing. More console releases, offering a range of performance options, that offer people a choice – that's all good. What's important – and what this all hinges on – is what happens when games are being made that lower-end consoles cannot run. It will happen eventually. Maybe not for ten or 15 years, but it will happen. The communication surrounding this, and the naming conventions of each device, will be crucial.
The solution likely lies between the status quo and the extreme of what Microsoft's intentions seem to suggest. Imagine if this trend continues, and over the next six to eight years we see three, four, five further Xbox One and PS4 models – all able to support the same games, while creating a varied range of consoles for Sony and Microsoft to sell.
Then, when the breaking point arrives, we see the arrival of PlayStation 5 or, erm, Xbox Two, which are backwards compatible, but also home the first games that can't be played on the various incarnations of the previous piece of hardware. The cycle begins anew, but it's a cycle that could last fifteen or twenty years, not the much shorter console generations we've seen before.
For all the latest video game news follow us on Twitter @IBTGamesUK.