Wendy Williams is clearly not a fan of Meghan Markle and she has voiced her opinion from time to time. On The Wendy Williams show that aired on 7 February, she did it once again.
The TV show host slammed Prince Harry's fiancee, calling her a "random Princess". "She applied for a job here too, yeah," the 53-year-old said.
Also, Williams' guest on Wednesday's episode, AnnaLynne McCord, reflected on Meghan's guest appearance on the hit TV series 90210. The Suits alum had briefly appeared on The CW show in 2008, playing a high school student named Wendy. Wendy was dating Naomi's ( played by McCord) boyfriend, Ethan (played by Dustin Milligan).
"I didn't actually work with her. She was cheating with my man. Shenae [Grimes]' character, Annie, sees him in the car and she's like, 'Hi,' and Meghan's head comes up. I was like, get it girl! I love it," McCord said on Williams' show, recalling the 10-year-old shoot.
Commenting on Markle's upcoming life event, she added: "She's taking on the role of a life. She's got to do the wave and the whole thing. She's like a leading lady. I told Dustin, 'You know, you're like royalty, like three degrees of separation.' So he was like, 'Yeah, that makes me kind of cool, doesn't it?' I was like, 'A little bit cool.' She's the cool one, you're a little bit."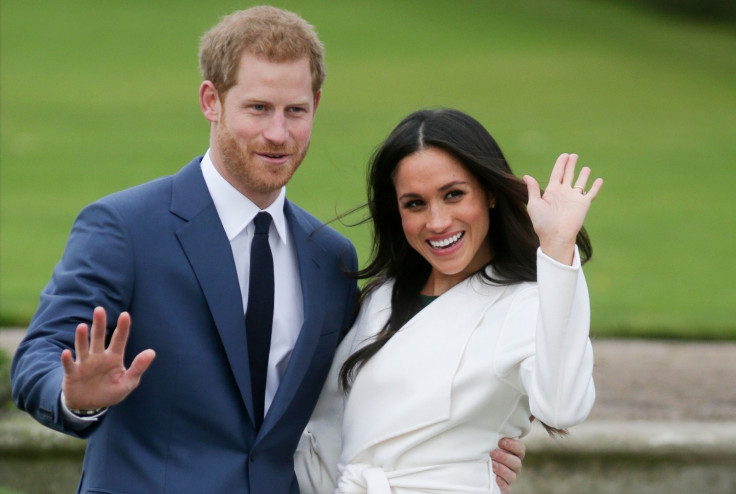 This is not the first time Williams dissed Markle on the show. Back in December 2017, the author described Markle as a bit of a wildcard. She said back then, "I respect Meghan Markle's hustle and I respect her game. However, she's a bit of a wild card, you know, because she goes from being the Deal or No Deal girl, so this is a girl looking for game.
"And remember the story here at Wendy. She came here to Wendy to find out what she could do here. She's been here, she's been in our building, we have her DNA."
The 36-year-old American actress is currently busy planning her nuptials to Prince Harry. The couple, who announced their engagement in November 2017, will marry at Windsor Castle at St. George's Chapel on 19 May this year.