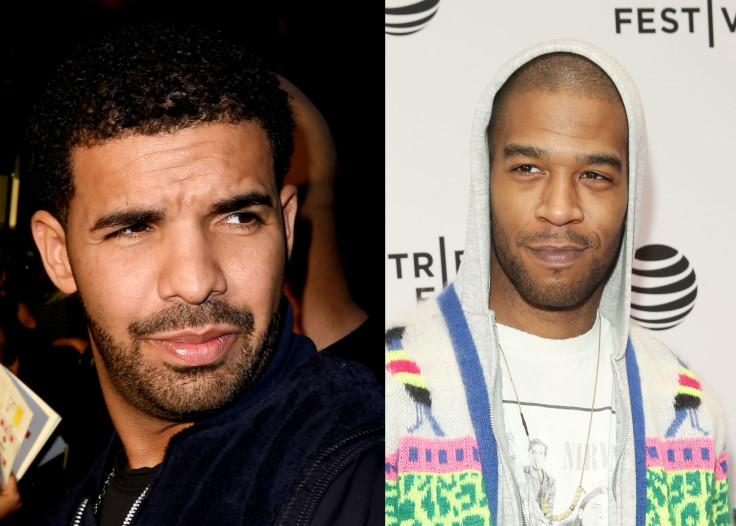 For the uninitiated, rapper Kid Cudi got involved in a long-drawn feud with Drake and Kanye West, when he called out the successful duo in a Twitter rant. Not only, did he call the Controlla and Famous singers "fake," but also claimed that they use ghostwriters for their hit songs – reiterating similar claims made by Meek Mill.
As the rappers' beef intensified, another musician joined in to support Drake and West and disparage Cudi, who is a self-proclaimed "threat" to the former two.
Born Wasalu Muhammad Jaco, Fiasco went on a Twitter rant on Friday (28 October) to call out on the Day 'n' Night singer as he suggested that Cudi should focus on his well-being in rehab. "Can somebody please send me a meme/pic of a duck in a barbershop getting a fade..thanx in advance," the 34-year-old rapper wrote joining in the rappers' fight.
He soon followed that up with a picture of Drake laughing out loud as he seemingly looks at his phone's screen (probably reading all the rants). While the Twitterati came up with a mixed response to the series of tweets, some were not surprised that Fiasco launched himself in the middle of Drake and Cudi's argument.
"It's childish and it's petty. But he deserves all of it & more," the Battle Scars hitmaker wrote in answer to fan's cheeky comment. He then went on to call the Pursuit of Happiness singer a "disrespectful clown" before dishing out some words of wisdom.
"What part of "rehab" is calling people p*****s and asking for fades?! Rehab is checking your own problems not this shit," Fiasco ranted referring to Cudi's shocking announcement on Facebook about checking into a rehab. "I simply am a damaged human swimming in a pool of emotions everyday of my life. Theres a ragin violent storm inside of my heart at all times. Idk what peace feels like. Idk how to relax(sic)," the Erase Me singer had said in the wordy announcement.
The feud resurfaced when Drake recently released a new single; Two Birds, One Stone, in which he seemed to be making a jab at Cudi with the lyrics, "I like your old shit, but wasn't in love with the latest. You were the Man on the Moon, now you just go through your phases."
Even Cudi Zone singer didn't hold back as he responded with a tweet saying, "@Drake Say it to face, p***y. You think it's a game. I wanna see you say it to my face. I'll be out soon. Promise."
Cudi is currently in rehab due to "depression and suicidal urges."