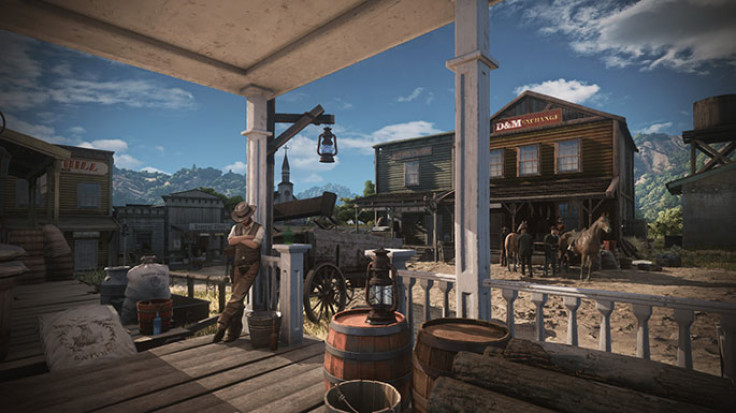 Red Dead Redemption fans got very excited earlier this week when a screenshot believed to be from Rockstar Games' upcoming sequel appeared online. However, it's now been revealed that the screenshot came from another video game western.
Wild West Online is an upcoming massively multiplayer online role-playing game (MMO) announced yesterday by developer 612 Games and publisher DJ2, which plan to launch a $250,000 (£194,000) Kickstarter campaign at the end of May.
The campaign is raising money to fund additional features for the game which has been in development a while and the companies hope to launch later this year.
Wild West Online's website is currently counting down to a reveal of some kind on Friday 26 May at 8am UK time.
The launch of Rockstar's Red Dead Redemption 2 is expected later this year as well, though nothing has been seen from the game since it was announced with an atmospheric trailer in October 2016.
Red Dead Redemption 2 has currently only been announced for PS4 and Xbox One, with PC players in high-voice regarding their desire for a PC version as well, following the success of GTA 5 on PC in 2015.
So far Rockstar hasn't answered their call, and should it not be planning to release a PC version (or at least not one alongside the console releases) then Wild West Online could be a decent alternative.
If a PC version is announced and released this year however, it's hard to see it not impacting the success of Wild West Online. Especially given the touted importance of the new Red Dead's online multiplayer, which is expected to follow in the ridiculously-successful footsteps of GTA Online.
The developers don't seem concerned. "There's an audience for this that just wasn't being served on PC," Stephan Bugaj, creative vice president of DJ2, told PC Gamer. "So we wanted to make this big, open Wild West world with a bit of a twist that, like the best MMOs, is a place where people can really live in."
For all the latest video game news follow us on Twitter @IBTGamesUK.