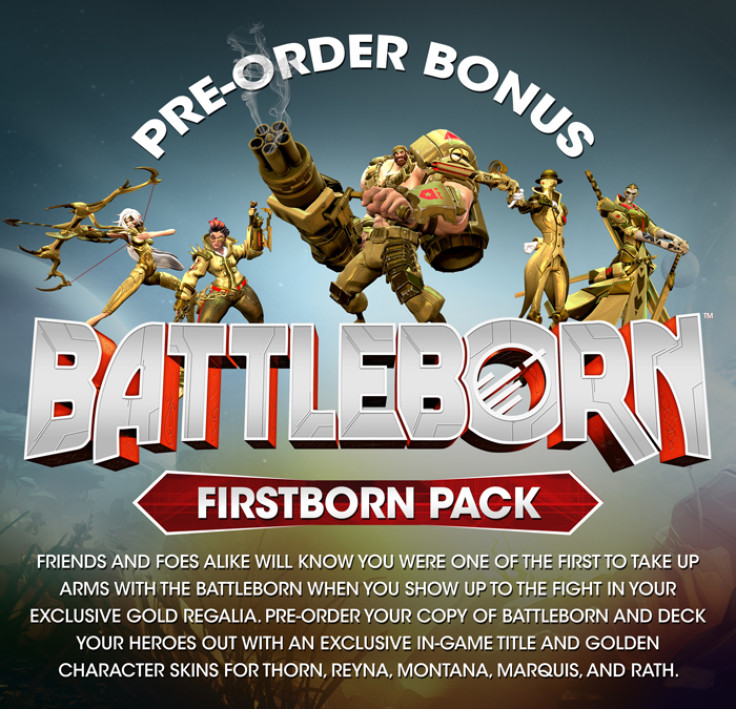 Battleborn, by Gearbox Software, will be released earlier than expected for gamers on Microsoft Xbox One and PC platforms across the world. The first person shooter game is now up for pre-order in the UK, the US, France. Spain, Germany, Australia and New Zealand.
The game will be released simultaneously on both Xbox One and PC on 9 February, 2016, as per a Winbeta report. The game was originally launched last year. Prospective buyers can pre-order the game via the official website by paying $60 (£39). One of the important aspects of Battlefront is its Story Mode.
Once in Story Mode, gamers can battle single-handedly or choose an accomplice via Xbox Live thus accessing the game's multiplayer functionality. In Story Mode, there are three customised modes called Devastation, Meltdown and Incursion. Gamers can collect/accumulate points in each of these game modes and thereby enhance ranking of players along with unlocking secret rewards/updates.
Gamers will be able to choose from as many as 25 available characters. This makes the total number of characters greater than that of Borderlands 2, the original Borderlands and Borderlands: The Pre-Sequel. According to a GameSpot report, all in-game characters possess 10 levels with a maximum of two skills to tackle each of these levels. Developers of the FPS game have made it official that there will be an open beta for loyalists to check out, but the launch date of this pre-release version is yet to be announced.