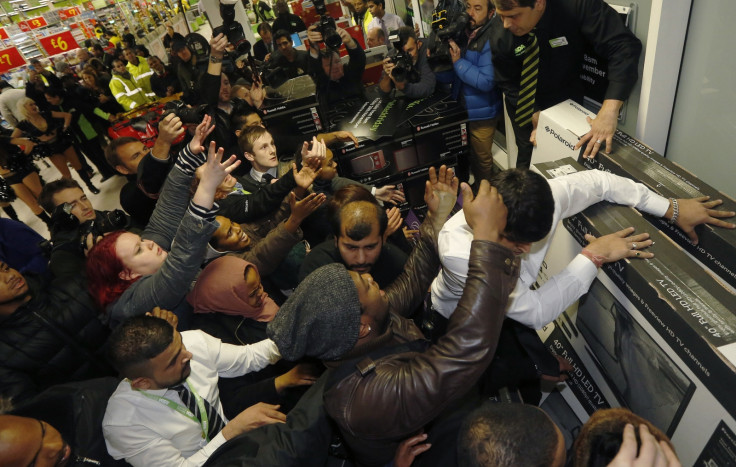 Today is set to be one of the busiest shopping days of the year as shoppers cram in last-minute Christmas purchases on a day dubbed 'Panic Saturday.'
Prices have been slashed by many high-end retailers in an attempt to entice last-minute shoppers to part with their hard-earned cash.
The healthcare company, Boots, has reduced some of its finest scented items by as much as 60%. Debenhams also one of many retailers which has dropped prices down to half.
As well as the incentive of reduced prices, the fear of online orders not arriving in time for the big day next Wednesday, is expected to prompt many shoppers to hit the shops today.
Dave Hobday, managing director of Worldpay UK, an electronic payment processing company, described the department stores being like "magnets for shoppers". Hobday commented: "Department stores are… the last-chance saloon in the final few days before Christmas."
Hobday reckoned that desperation would force many last-minute shoppers to hit the streets despite the expected crowds: "Many of these 11th-hour shoppers will be breaking into a cold sweat at the thought of heading to the high street on the busiest shopping day of the year and praying for someone to take the pain away."
Card payments in department stores were up a staggering 224% from last Christmas, as more shoppers choose the ease of card over hard cash.
Whilst Panic Saturday is expected to be one of the busiest days for Christmas shoppers, Tuesday will also be extra busy. Last chance saloon shoppers, leaving their shopping to Christmas Eve, are expected to make a final bid to polish off their final gifts for Christmas.
Credit card companies have suggested that shoppers could spend up to £1.3bn through card transactions. The equivalent of £15,278 is expected to be transferred every second on Tuesday.