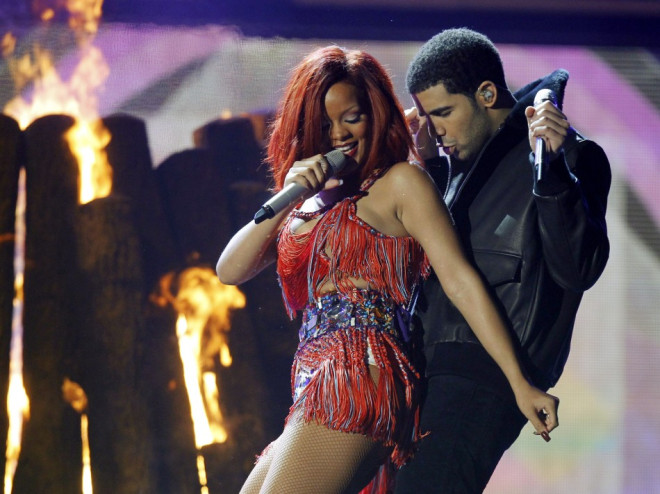 Rihanna is reportedly over the moon after rekindling her romance with Canadian rapper Drake.
According to a Hollywood Life report, the Barbadian bombshell "is so 'happy' to know that Drake belongs to her."
"She's just happy to be in his presence and wanted by him," a source close to the Diamonds singer said.
The pair, who dated briefly in 2009 following her very public split from Chris Brown, have been cosying up in recent weeks and putting on very public displays of affection. Latest, Rihanna and Drake were spotted holding hands in the back seat of a car in London after a night out at club Tramp and dinner at Novikov in Mayfair.
"Nothing is official in terms of their relationship but they're still dating and sleeping with each other exclusively," another insider told the website. "You'll see them out and about, holding hands and being all lovey dovey these days. It's no secret that he belongs to her and she to him but as far as them coming out and being like, 'Oh hey, look at us, it's official,' who knows when that's going to happen?"
Previously, Drake admitted that Rihanna was his fantasy woman, but insisted they are just good friends.
"She's the ultimate fantasy. I mean, I think about it. Like, 'Man, that would be good.' We have fun together, she's cool and s**t. But we're just friends. That's my dog for life," he told Rolling Stone magazine.