Rihanna's father Ronald Fenty faces backlash after he wishes Bruce Jenner a 'Happy Mother's Day'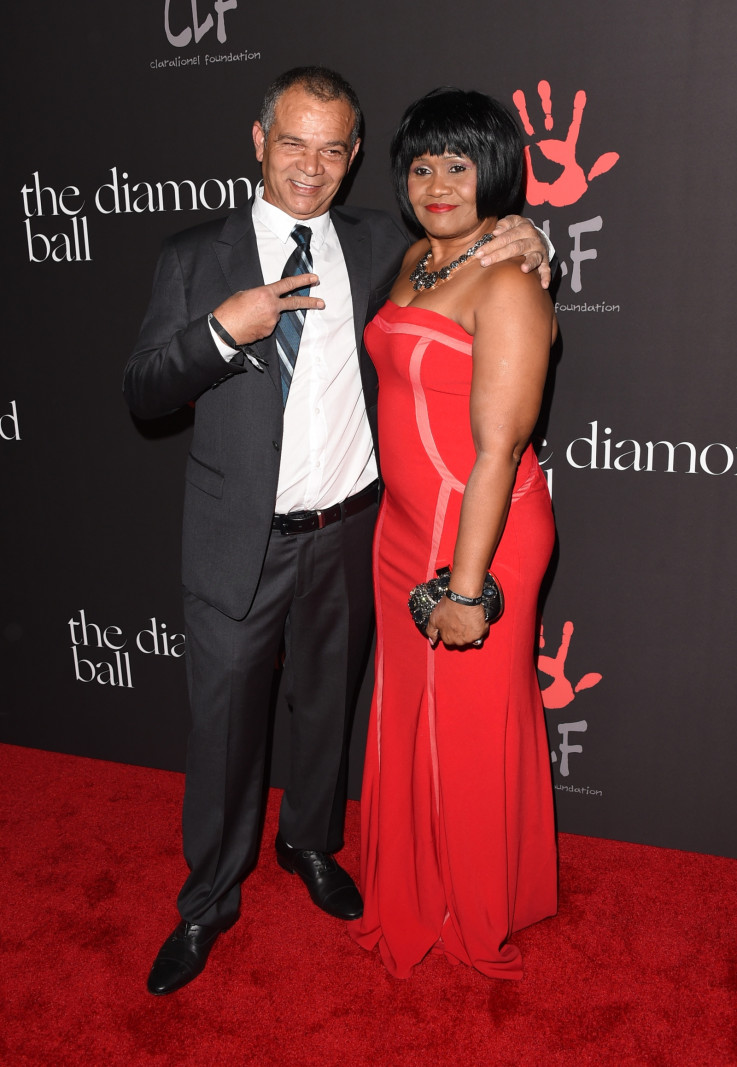 Ronald Fenty caused controversy before when he was thrown out of Rihanna's charity event, the Diamond Ball in 2014
Jason Merritt/Getty
Rihanna's father Ronald Fenty took to Facebook yesterday, to seemingly wish that Bruce Jenner have a nice Mother's Day in front of his followers.
Fenty posted a recent image of the 65-year-old with the words "Happy Mother's Day everyone" surrounding his face, initially captioning it: "Just wanna say Happy Mother's Day to Bruce Jenner. I'm still calling him Bruce because I don't know the name he will use as he makes his transition. But still wanna thank her for being a great mom to Kim and Kanye and me."
Keeping the same photo intact, he then edited the caption so it read more generally, saying "Just wanna give a big shout out to all the beautiful mothers out there! Happy Mother's Day!!!!!! #Respect #LBGT."
The 61-year-old also shared the final post on his Twitter profile.
As Jenner stated in his April 2015 interview with Diane Sawyer, he personally now regards himself as a woman ("For all intents and purposes, I am a woman"). However when announcing that they will be airing a two-part special of Keeping Up With The Kardashians, detailing how Jenner is dealing with the change, E! Network stated that "at this time, Bruce Jenner is choosing not to live publicly in the media as a woman. He will be referred to as Bruce Jenner and with male pronouns until he specifies otherwise."
Because of this, Fenty has received many negative comments on each of the social media posts, with onlookers disapproving of what the father of the Umbrella singer wrote. Many were confused as to the intention of his comments, asking "Why would he do that?!" and "I'M SO LOST!!!!!!", whilst some were simply opposed to what he was insinuating: "Wow thats so wrong."
One reader even hopes that Rihanna herself will call her father out as they commented: "Pathetic. I hope Rih lays his a** out."
This isn't the first time that Jenner has been the subject of a few controversial jokes, made by famous faces, since his transition began. Django Unchained actor, Jamie Foxx was accused of making transphobic remarks about the Olympic Gold medallist, whilst hosting the 2015 iHeartRadio Music Awards in Los Angeles.
The star introduced the whole show, mentioning: "We have some ground-breaking performances here too tonight. We got Bruce Jenner, will be here doing some musical performances. He's doing a his and her duet all by himself." A comment that reportedly made husband of Kim Kardashian, Kanye West demand Foxx apologise over.
Keeping Up With The Kardashians: About Bruce will air on E! on Sunday 17 May and Monday 18 May.