It's the Grammys vibes! Remember Jennifer Lopez's outrageously revealing green Versace gown or Madonna's cheeky matador-inspired Givenchy outfit? Usually, when it comes to the Grammys, stars are dressed to the nines. It wasn't a different sight on the red carpet this Sunday (28 January) night either when the 60th annual award show was underway.
From plunging necklines to show-stopping looks, the divas of Hollywood pulled off their best in the midst of a politically-charged awards night. The trend of red carpet solidarity, which began during the Golden Globes earlier this year, also continued as white roses flooded the fashion event.
Amongst the music world's popular faces showing support for the Time's Up and #MeToo movement was British singer Rita Ora – who arrived at New York City's Madison Square Garden in the most risqué black gown of the night.
Her one-shoulder off velvet outfit featured a completely strapless look and a slit running as high as her thigh – making Ora stand out from the crowd.
While the songstress oozed sultry appeal in the outfit with her side-swept hairstyle and classic Hollywood pout, she effortlessly worked her way through the red carpet, narrowly avoiding what could have turned into a wardrobe mishap in her racy gown.
The Your Song hitmaker completed her saucy look for the night with sky-high pumps, a generous amount of bling and a white rose pinned to her embellished sleeve.
Ora seemed to be leading the signature rose-pinned style during the 2018 Grammys, which also saw a slew of other stars including Lady Gaga, Camila Cabello, Miley Cyrus and Anna Kendrick taking a stand in the fight against sexual harassment.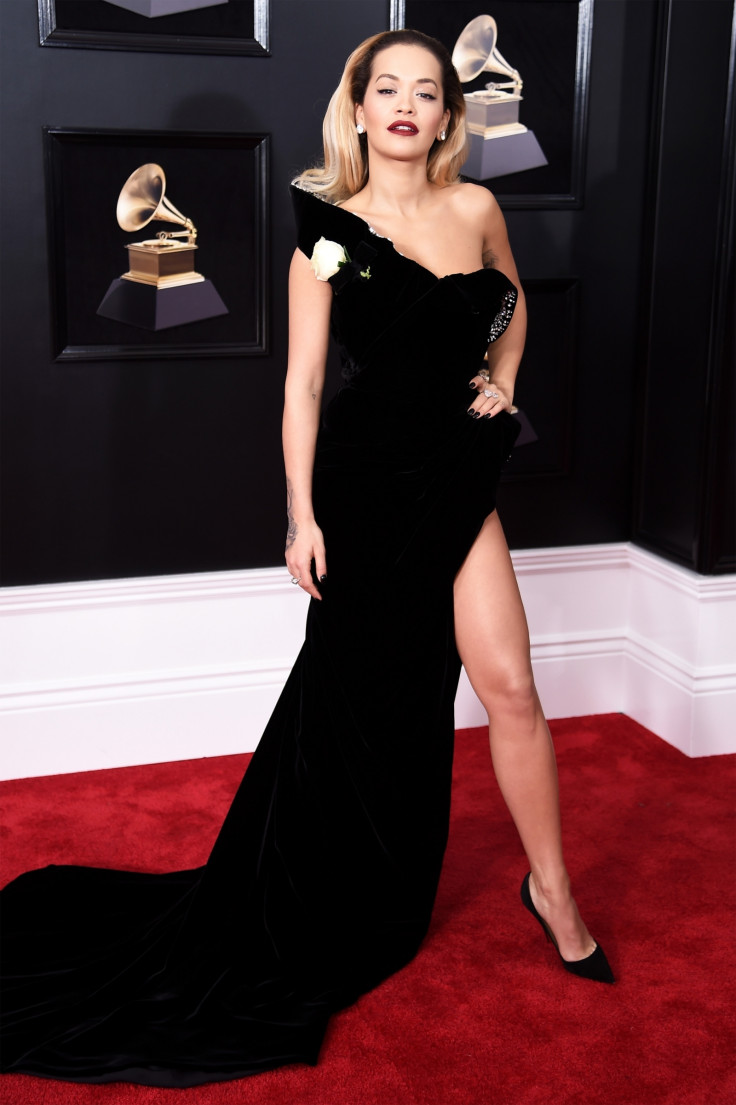 For the Havana singer, it might have been her second Grammys, but she rocked the red carpet like a pro in her strapless red Vivienne Westwood couture gown. Mixing retro with modern, Cabello simply accessorised the look with her spherical clutch and an understated makeup.
In the sea of over the top gowns and dresses, however, there was also a star who oozed glamour and sex appeal in her pantsuit style. Pitch Perfect's Kendrick wore a chequered Balmain two-piece to the Grammys but, what caught eyes was her lacy bustier from La Perla.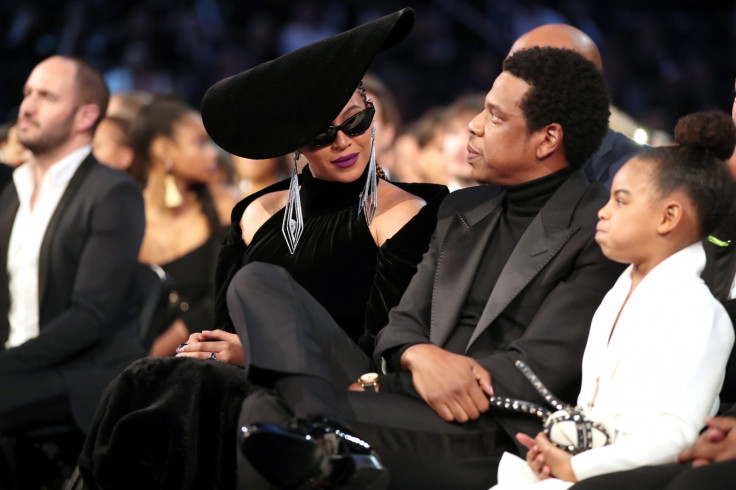 Joining her in the fashion department, minus the rose though, was actress Katie Holmes, pop star Rihanna and supermodel Chrissy Teigen. Here's a quick look at the best red carpet moments from the Grammys: