Robbie Williiams' Cannabis Confession: I was high two days ago
Robbie Williams admits to smoking cannabis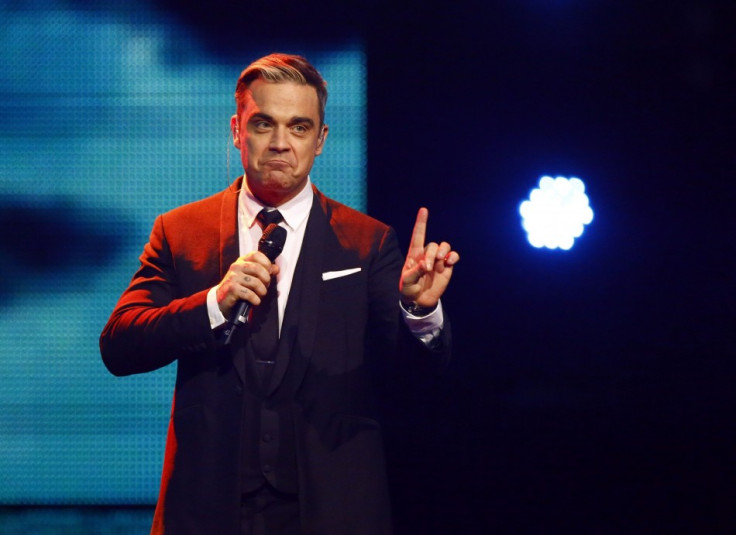 Robbie Williams may have become a father recently, but it seems there's still a bit of the rock rebel in him.
The 40-year-old recently admitted that he occasionally smokes cannabis, but claims it is only to relax.
The singer, who is married to 34-year-old actress Ayda Field and has a one-year-old daughter, Theodora Rose, told the Mirror: 'The last time I got high was two days ago.'
Williams says that becoming a father has encouraged him to tone down his rock n' roll ways.
'Since the birth of Theo I've become less reckless," he said. "'I last drank 13 years ago, the last time I got high was two days ago. No big drug sessions, mind, just a small amount, purely to relax.'
In 2007 Williams was treated for his ­addiction to the prescription pills Xanax, Seroxat and Vicodin, and the energy drink Lucozade. The Let Me Entertain You singer famously quit Take That in 1995, following a much publicised rift with Gary Barlow and a public melt-down, as his drug habit spiralled out of control.
After several stints in rehab he gained control of his addiction. He has since quit his 60 cigarettes a day habit and is tee-total.
Talking to an Australian magazine, he said he hoped his daughter didn't grow up to follow in his footsteps. 'I doubt she'll be like me, touch wood, and follow that with a lot of love and a lot of luck, she won't go there or have to go there," he said.
'If unfortunately that does happen, I'll know what to do. Which is make sure she's got the best drugs possible - and take them with her.'
The crooner's new album Swing Both Ways is currently number one in the UK charts and has the distinction of becoming the 1000<sup>th number 1 album in the UK. The pop star has now had 11 number ones as a solo artist, equalling Elvis Presley.
The singer revealed that he will release the second track from the album, his cover of Dream A Little Dream on December 15.
Williams is set to embark on a European tour in 2014, called Swings Both Ways Live, which ends at London's O2 Arena in July.
© Copyright IBTimes 2023. All rights reserved.