Zimbabwean President Robert Mugabe's comments that ordinary Zimbabweans are angry at talk of him stepping down have backfired as political opponents openly slated the leader who has been in power for 36 years.
Mugabe, who celebrated his 92nd birthday in February 2016, has quashed any debate regarding his succession after he claimed he was still in charge, would go on until his term ends in 2018 and that he plans to rule until he is 100 years old. Criticism of the leader is considered to be a 'criminal offence' in Zimbabwe.
"You just go to Zimbabwe now and ask the people whether I should stand down. They will be angry with you," Mugabe told Japanese media on Tuesday (29 March 2016) during a five-day visit during which he secured ¥600m (US$5m) in financial assistance from the Japanese government. During the interview, he claimed any calls for his retirement would invite strong resentment among his people.
On Wednesday, political opponents such as Movement for Democratic Change – Tsvangirai (MDC–T) spokesperson Obert Gutu, said that Mugabe should not believe that praises from those benefiting from the system mean widespread popularity among the majority of Zimbabweans.
"It is quite possible that a few Zanu PF sycophants might be misleading him into believing that the people of Zimbabwe still want him to hang on as president," Gutu was reported as saying by newzimbabwe.com. "The brutal truth, however, is that these sycophants are lying to him. In their heart of hearts, these political malcontents know that Mugabe is way past [his] sell-by date."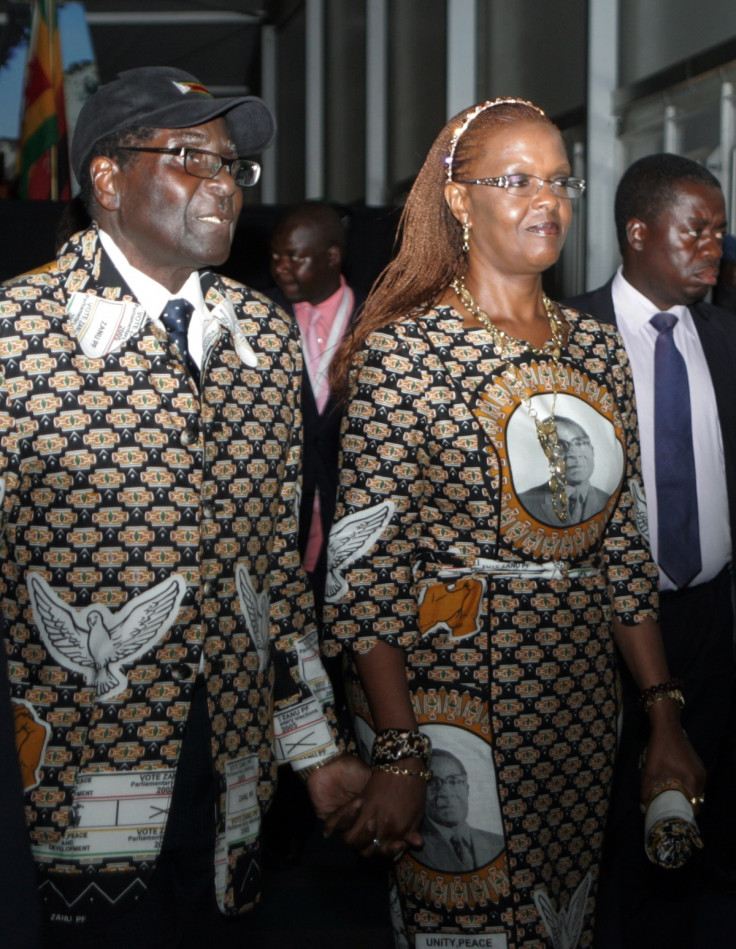 Mugabe 'lying' about his popularity
A spokesman of Welshman Ncube's branch of the MDC, Kurauone Chihwayi, accused Mugabe of being deceitful. "It is unfortunate that Mugabe had the temerity to lie after over-eating on foreign soil," Chihwayi told the news publication.
"Zimbabweans want Mugabe out before the 2018 general elections and none of us will get angry if he quits today. Zimbabwe will go into celebrations if Mugabe steps down today. He plunged Zimbabwe into serious crisis that threw thousands into the streets."
Zimbabwe People's Democratic Party (PDP) spokesperson Jacob Mafume described the nonagenarian as being "clearly senile and suffering from cognitive dissonance" before adding that "even his wife wants his job", in reference to talks that First Lady Grace Mugabe could be eyeing the top seat. "When your wife is now using a marriage certificate to do your job then you know you are finished," Mafume is quoted as saying.
The comments come days after the ruling Zanu-PF party claimed that Mrs Mugabe had no presidential ambitions and would not run to succeed to her husband.
Speaking at Museva Village in Chivi South, where she was representing Mrs Mugabe, 50, at the handover of a new church, Zanu-PF Deputy Secretary for Women's Affairs Eunice Sandi Moyo said the first lady was only standing in defence of her husband against people who want to force the president to step down before the end of his term of office.
A police officer this month landed himself in trouble for allegedly describing Mugabe as "too old to rule" and saying he married "a prostitute".