Robert Pattinson 'Invited Kristen Stewart to Come See Him in London' for Christmas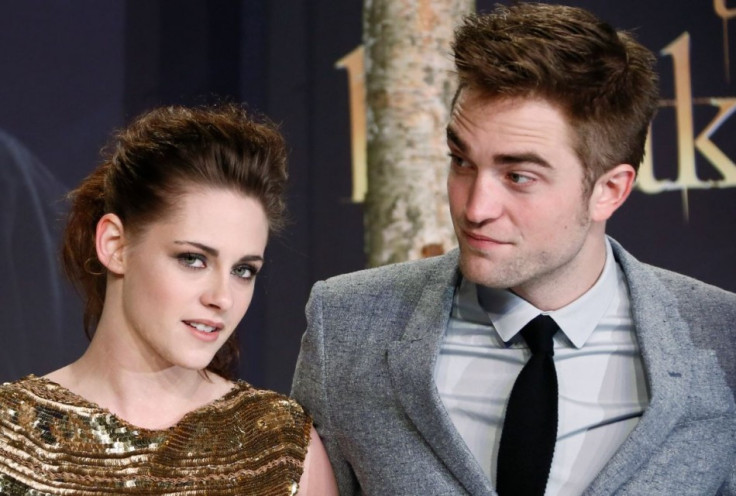 Robert Pattinson has reportedly invited Kristen Stewart to London to spend Christmas with him.
According to a Hollywood Life report, the 27-year-old British actor contacted Stewart to congratulate her on her new movie, Camp X-Ray getting accepted into the 2014 Sundance Film Festival.
"Rob reached out to Kristen to congratulate her for Camp X-Ray being selected for Sundance. They talked for awhile and by the end of the conversation he invited her to come see him in London. Not sure if she's 100% going to take him up on it, but she was just so happy," a friend close to Stewart told the website.
Pattinson had ended his four-year relationship with the Sils Maria actress after it was confirmed that she cheated on him with her Snow White and the Huntsman director Rupert Sanders.
Previously it was reported that the two were apparently planning a Paris getaway for Christmas.
"Kristen intends to let Rob spend Christmas with his family in London. But she's hoping they'll travel to Paris together on Boxing Day and from there on to the Loire Valley," the source stated, "She reckons it could be the relaxing break they need to completely get things back on track," they added.
However, Pattinson's family and friends are not happy about the Twilight co-stars rekindling their romance.
"They can't stand Kristen; his family is terrified that he'll never get away from her," an insider told Life & Style magaizne, "They think she's bad news."
Pattinson's family means the world to him, "but there's something about Kristen that he just can't resist," the source added.
© Copyright IBTimes 2023. All rights reserved.