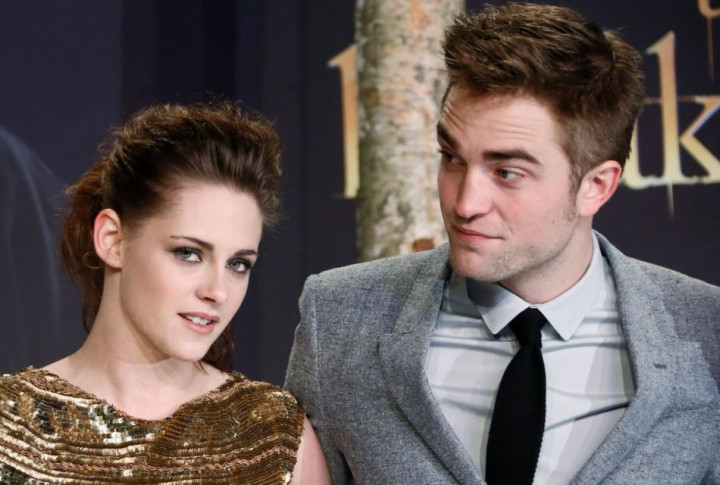 Twilight star Robert Pattinson was spotted leaving his former girlfriend and co-star Kristen Stewart's home in Los Angeles, sparking fresh rumours that their relationship could be back on.
According to the pictures obtained from X17 Online, the 27-year-old British-born actor's Dodge Durango vehicle was spotted outside Stewart's Los Feliz mansion. There is also an image showing him driving the SUV, and is seen in a short-sleeved T-shirt and donned a black baseball cap, back-to-front over his hair.
"Rob looked nervous on his way to visit Kristen. He was trying to be discreet so no one would see him," a photographer told the website.
Stewart and Pattinson became famous after starring together in the hugely successful Twilight series about fantasy vampire-themed films, based on novels of the same name by Stephenie Meyer. However, they split after it was confirmed that she cheated on the Remember Me actor with her Snow White and the Huntsman director Rupert Sanders.
Stewart and Pattinson patched up their differences again and were seen having a good time together in New York after the Met Gala in early May and also holding hands at the Coachella Music Festival in April. However, they again broke up in May in what appeared to be a permanent split, after Pattinson pulled out of 27th birthday celebrations planned by Stewart.
It was recently reported that Stewart was considering legal action against Pattinson for custody of their two pet dogs - Bear and Bernie, after he left them with a friend while he was working in Toronto.
"Things have gotten pretty nasty between Rob and Kristen in recent weeks," a source told Grazia magazine, "And since Kristen found out Rob has left the dogs with a friend, she's seeking lawyers' advice on getting sole custody. She's been warned it could cost up to $100,000 in legal fees."