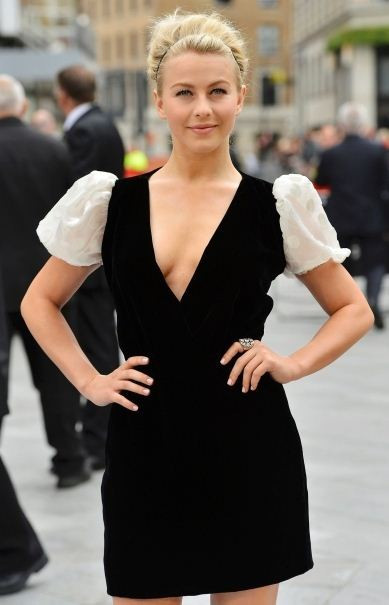 The ladies and men did not fail to impress at the star-studded premiere of Rock of Ages at London's Odeon Leicester Square.
Julianne Hough looked classy and elegant as she hit the red carpet in a black Valentino outfit with a deep V-neckline and white puffy polka dot sleeves and kept it simple with high-heeled Casadei black peep toe sandals. She tied up her blond hair with a black headband.
She wore a Marchesa nude dress with gold leaf embroidery works and Harry Winstone jewels. She opted for Jimmy Choo Tube clutch and Loila metallic sandals. Singer Mary J Blige had her rolled hairstyle intact and was seen in a Catherine Malandrino Fall 2012 black leather dress with sheer and mesh panels and Barbara Bui sandals.
The men did not fail to impress either - Tom Cruise looked classy as ever in a blue shirt and jacket paired with denims and brown leather shoes and styled up with aviator sunglasses which would make ladies go weak in their knees. Comedian Russell Brand was seen in an Antonio Barragan leather jacket combined with an All Saints scarf and Kill City jeans.
The Mission Impossible star plays the role of a rock singer Stacee Jaxx in the film and Malin Akerman is his love interest. To get into the character, he reportedly hired a vocal coach to learn how to sing for the film too.
"I applied the principles of how I learn anything. I started with the vocal coach and he just taught me the same way that preparing for a stunt, I work with the stunt team," he said. "I'm just learning how to move air through the body, 'cause really that's what singing is - developing those muscles."
"So I learned technically how to sing and then I really had to find that rock voice," he added.
The film, based on a famous Broadway musical of the same name, is about a small town girl and a city boy meeting on the Sunset Strip while pursuing their Hollywood dreams.