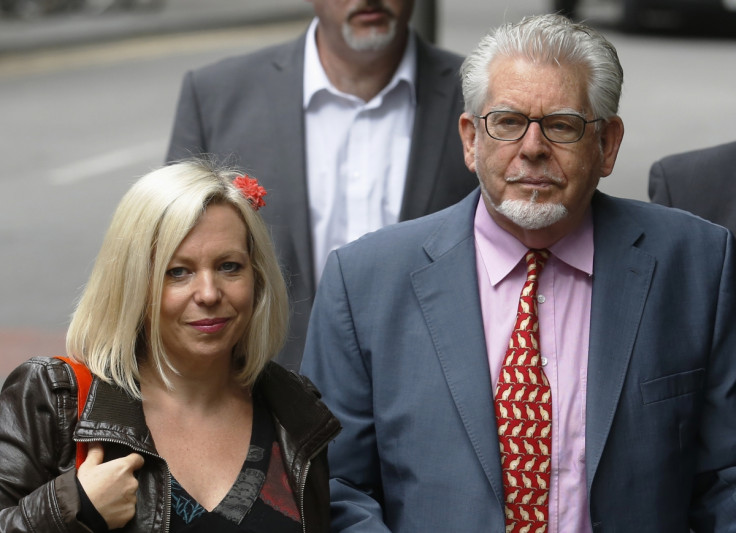 The daughter of convicted paedophile Rolf Harris has said her father is innocent of the charges against him.
Describing him as a 'kind, sweet, honest man' Bindi Nicholls called for her father's multiple convictions for child sex abuse to be reviewed.
Posting a petition on campaign website Change.org, Nicholls has asked the Secretary of State for Justice to look into her father's case.
She writes: "Rolf Harris is my father, I have known him all my life, he is a kind sweet, honest man on stage and off. He has worked tirelessly all his life to bring joy, laughter, inspiration and happiness to all he meets.
"I have never witnessed him being interested on children in that way, EVER. In public he is more interested in getting groups of people singing or telling jokes than sculking off with one person, he is just nothing like the man the press have been portraying him to be," she said.
"All of his dear friends are shocked and desperately upset that he has been tarred by the propaganda out there. He has been swept up in a witch hunt because of his high profile and celebrity! A total travesty at his age."
The petition has 200 signatures from supporters of the disgraced entertainer.
Paedophile Harris was jailed in July last year for five years and nine months for a string of sex attacks on young girls, including one victim who was aged just seven or eight at the time.
Harris was found guilty of 12 indecent assaults between 1968 and 1986 and was unanimously found guilty of molesting the four girls - one woman who was just seven or eight and was groped when she asked for his autograph, and another two who fell victim to the convicted sexual predator as young teenagers.
The veteran presenter was also convicted of abusing one of Bindi's friends over the course of many years, on some occasions, while his daughters was asleep in an adjacent bed.
During his sentencing at Southwark Crown Court in July 2014, Mr Justice Sweeney told Harris: "Your reputation lies in ruins. You have been stripped of your honours and you have no one to blame but yourself.'
The petition comes as it was revealed that the CPS have been handed a 'full file' of further allegations against an 85-year-old man believed to be the disgraced former children's entertainer.
The paedophile was interviewed under caution by police as part of Operation Yewtree in February.
A CPS spokesman said: 'The CPS has received a full file of evidence following the interview under caution of an 85-year-old man on February 3 and 4 at a police station in Stafford in relation to Operation Yewtree. A decision will be made in due course.'
Following the shocking revelations of abuse, Harris was subsequently stripped of all his honours including his CBE, which was annulled by order of the Queen following his conviction.
After his sentence, ten new alledged victims came forward accusing the disgraced entertainer os sexual abuse. TV personalities Vanessa Feltz and Coleen Nolan also made accusatins of inapporapriate behaviour agains the TV star.
Harris attempted to have his convictions overturned, but his efforts were rejected by the Court of Appeal.