Russian woman Svetlana Batukova arrested for killing husband and feeding his flesh to pet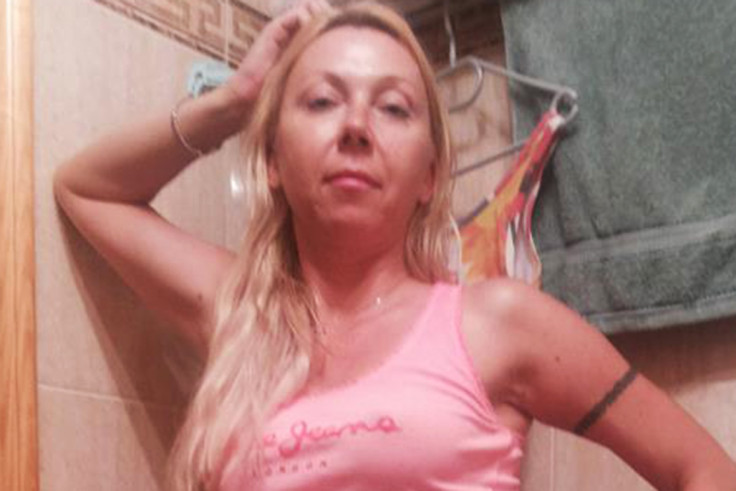 A 46-year-old Russian woman has been arrested in Majorca for allegedly stabbing her husband to death and feeding bits of his flesh to her pet dog.
Svetlana Batukova and Hans Henkels, 66, had married in January after having lived together for about a couple of years, according to Daily Mail's MailOnline. But the couple apparently had a rough relationship as police were frequently called to their home over domestic rows.
According to local reports, Batukova, who hails from Russia's third largest city Novosibirsk, had recently agreed to pay €50,000 (£40,147.14, $56,845.37) to a man she met in a bar for her husband's murder.
Henkels's postmortem report showed he had bled to death. He had been stabbed many times by a kitchen knife at their home in the east coast resort of Cala Millor in the Spanish Island. Batukova, who has confessed to being a cocaine addict, allegedly cut flesh off her dead husband's arms and fed it to their pet Staffordshire bull terrier. Several hours later she called the police, who found her next to the corpse.
The Russian woman is said to have been under the influence of liquor and drugs when arrested. She was sent to a hospital psychiatric unit following a suspected psychotic attack. She is now facing trial, which will reportedly take place behind closed doors in a court in Manacor, a municipality on the island of Majorca.
Henkels was reportedly unable to speak following a recent surgery on his windpipe. According to investigators involved in the case, absence of signs of a struggle before death signals that the 66-year-old was drugged before the murder, the online news publication reported.
© Copyright IBTimes 2023. All rights reserved.