The Walking Dead: Creator Frank Darabont accuses AMC of budget cuts and unfair treatment in lawsuit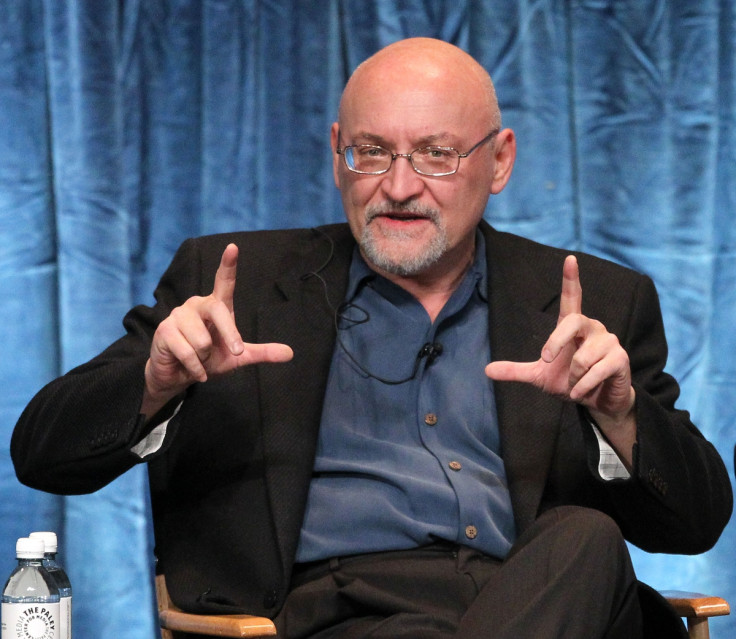 Details of the deposition given by The Walking Dead creator Frank Darabont in his lawsuit against AMC have been revealed for the first time. The zombie series' former showrunner is accusing the TV network of withholding "tens of millions of dollars in profit" and claims the cast of the hit show are being treated unfairly.
Darabont, who adapted Robert Kirkman's comic books into the TV series in 2010, was fired from his position in 2011 while production on season two was under way. Two years later, in December 2013, Darabont filed a lawsuit against AMC and gave a deposition in September 2015, which has now been unsealed.
In the documents obtained by Entertainment Weekly, Darabont, 56, accuses AMC of cutting The Walking Dead's original budget of $3.4m (£2.3m) per episode to $3m (£2m), while alleging the network also pocketed tax credits for filming in Georgia. The screenwriter testified: "They're going to pocket the tax credit. So, between the two you've got a full 25% cut across the board. Now, that tax credit, by the way, was something that, again, you go back to the treatment of the cast and crew."
The Walking Dead stars Andrew Lincoln, Norman Reedus, Chandler Briggs, Melissa McBride and Danai Gurira. According to Darabont, the cast and crew were subjected to uncomfortable conditions on set with the majority scenes filmed outside in extreme heat and swarms of flies. Darabont claims AMC executives showed little interest in the production of the show and only made sporadic set visits before "jump[ing] back in their car and fly[ing] back to their air-conditioned office in New York. I had a tremendous lack of respect for them."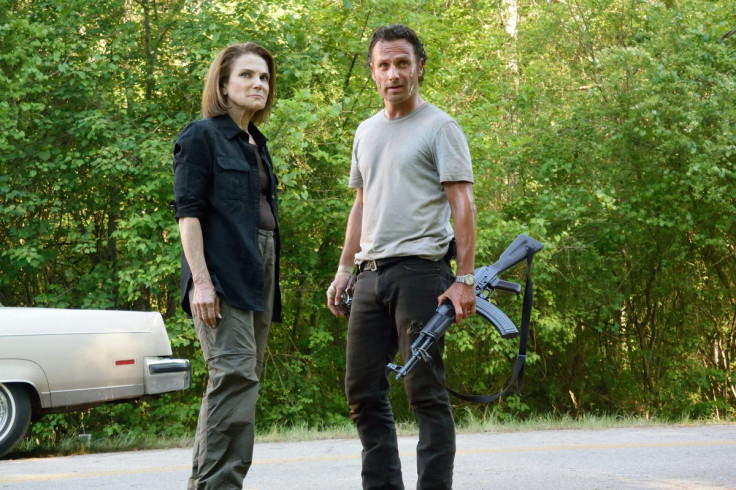 He continued: "The cast and crew were earning, busting their butts, leaving it all on the field, to earn. The fact that we couldn't then take that tax credit and put it on the screen or alleviate shooting conditions to any degree, I thought that was adding insult to injury. But again, our success had no bearing on that discussion according to him [producer Joel Stillerman]."
Darabont has remained silent on the termination of his contract but in the deposition, he claims he was released for not holding "tone meetings", which showrunners typically hold with episode directors to discuss the setting for each scene. He testified: "They accused me of not having directors tone meetings. And I said, 'That's absolutely not true, I have had a directors tone meeting with every single director this season'."
The producer was replaced by his second-in-command, Glen Mazzara, who gave a separate deposition defending Darabont, whom he described as "a good showrunner". Mazzara also reportedly said Darabont's version of the season two premiere would have been a "show killer" if it was not scrapped.
AMC have responded to Darabont's lawsuit via a spokesperson, who said in a statement: "Frank Darabont has made it clear that he has strong opinions about AMC and the events that led to his departure from The Walking Dead. The reality is that he has been paid millions of dollars under the terms of his contract, which we honoured, and we will continue to vigorously defend against this lawsuit."
The Walking Dead will air its season six mid season premiere on 14 February in the US and 15 February in the UK. Watch the trailer:
© Copyright IBTimes 2023. All rights reserved.