Here we go again. Another grey and damp summer is upon us, so it's time to look at the very best smartphones on sale right now. We did this last year and the shiny new Samsung Galaxy S6 came out on top, but what about now? We've got the S7 and S7 Edge here, both eager to defend their predecessors' crown, alongside the LG G5, HTC 10, Huawei P9 and Sony Xperia X, plus the Nexus 5X and 6P.
It's been another vintage year for flagship smartphones, and while some may argue the market is starting to saturate and technological advance is slowing, some unique features here have helped to keep 2016 as interesting and exciting as ever. Whether it is Huawei and its monochrome Leica lens, the LG G5 and its modular design, or Sony's refreshed and rebranded Xperia X, this gathering has something for everyone with a budget from under £200 to over £500.
---
8th place - Sony Xperia X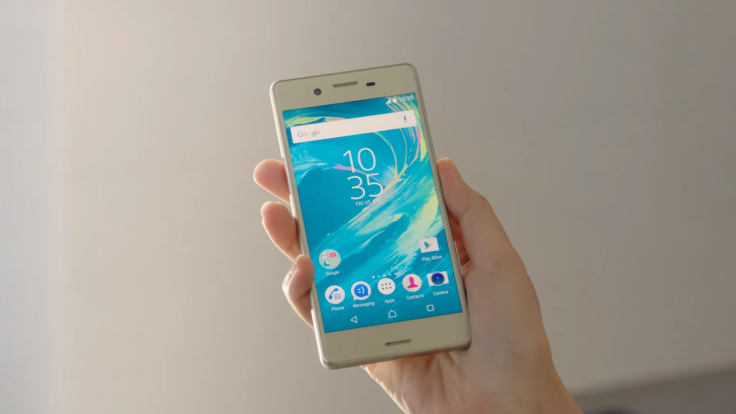 We had high hopes for the Xperia X and took Sony at its word when it promised the phone was not merely a rebadged Xperia Z6, but an entirely new handset and a marketing refresh. Unfortunately, the X is something of a disappointment; it's not even an Xperia Z5 in a new suit, it's just the same suit with a couple of new colours.
"It's just another phone," my colleague Oliver Cragg says with a deflated look on his face. "It was Sony's chance to rebrand its smartphone but it hasn't succeeded. It epitomises smartphone stagnation."
Strong words, but I fear he may have a point. Last year's smartphone were evolutions of those 12 months before them, but for 2016 manufacturers like LG and Huawei have produced handsets with genuine innovation. The Xperia X misses the boat, merely turning in a good but familiar performance. It's far from bad – it's a six-core smartphone with a 5in full HD screen, a 23-megapixel camera, waterproofing and Android Marshmallow. It just isn't special, and for £450 it really needed to be.
Read the IBTimes UK review here
---
7th place - Google Nexus 5X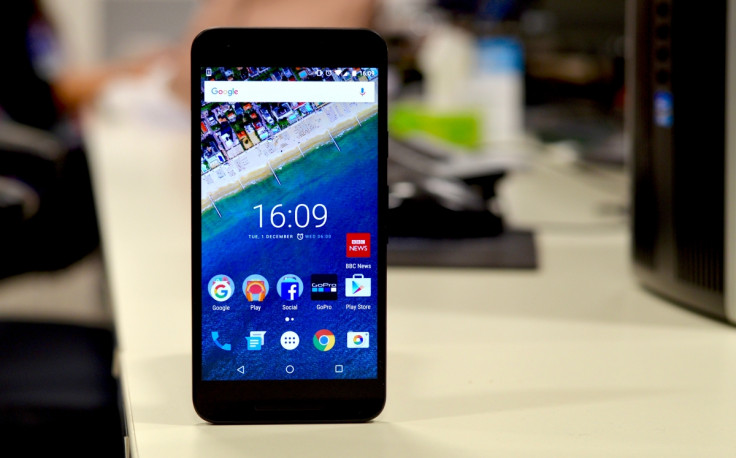 Dating back to late 2015, the Nexus 5X appears in this countdown because it's price has fallen to under £200, where it becomes even more attractive than it already was. The plastic body might feel cheap compared to its aluminium rivals, but I like it; it's honest. A great screen, snappy performance and unmodified Android make this phone an absolute steal for the price.
Read the IBTimes UK review here
---
6th place - Huawei P9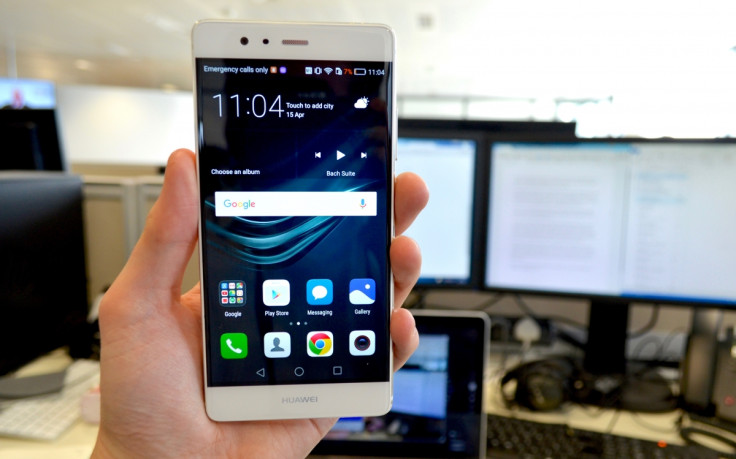 Lovely design and a trick Leica camera both help turn the Huawei P9 from a phone you haven't heard of, into one you should definitely consider. It might not have the brute force of Apple and Samsung marketing behind it, but the P9 is a great all-rounder, albeit one let down (as has often been the case with Huawei flagships) by the manufacturer's software.
Huawei's modifications to Android 6.0 Marshmallow are childish in appearance and add little in the way of functionality. We can understand the company's desire to stand out from a crowded marketplace, but we'd honestly prefer it if Huawei kept the same great hardware but left Google's Android software untouched.
Read the IBTimes UK review here
---
5th place - Google Nexus 6P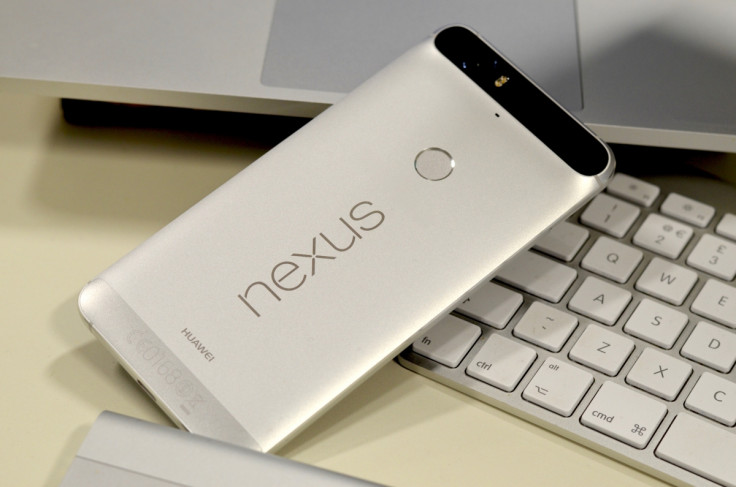 Another Nexus from the tail end of 2015, but this time it's the 6P by Huawei. A bonafide flagship, the 6P has a huge 6in screen with a 2K resolution, quality aluminium body and a good pair of cameras. It's huge size will make it unwieldy for some, but at around £450 it represents good value compared to other big-screen handsets.
As we said when we reviewed the 6P, it offers good value for money and should be considered a worthy alternative to the Samsungs, Sonys and LGs of this world. Our chief sub editor, James Etherington-Smith, loves his Nexus 6P, telling me how tough and durable the scratch-free Gorilla Glass 4 screen is, before raving about the phone's performance and good looks.
Read the IBTimes UK review here
---
4th place - LG G5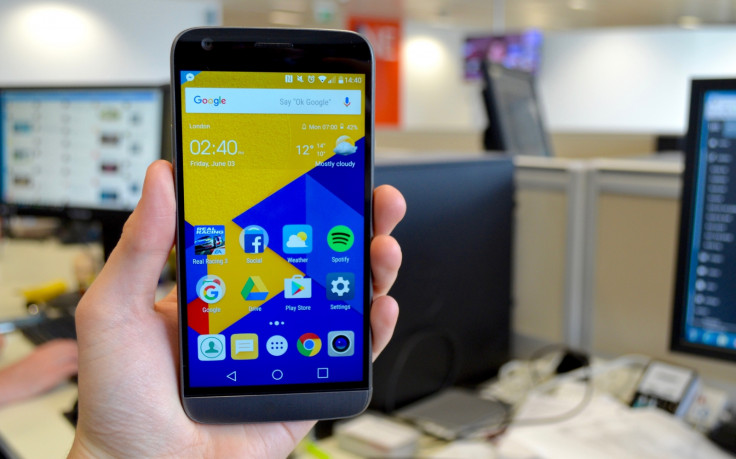 When it launched earlier this year, the LG G5 got a bit of a kicking from some quarters. But we disagree. We feel, although not flawlessly executed, the phone's modular design is a good idea and brings options to the handset (including removable battery) with zero downside.
The 5.2in screen might be too big for some but there's no denying its beauty, while the second rear camera and its wide angle lens is evidence of LG genuinely raising the smartphone photography bar. We suspect the G5's modularity feature will be dead in the water before the G6 turns up next year, but LG shouldn't let that deter it, because this handset shows the company still knows exactly how to build a great phone.
Read the IBTimes UK review here
---
3rd place - HTC 10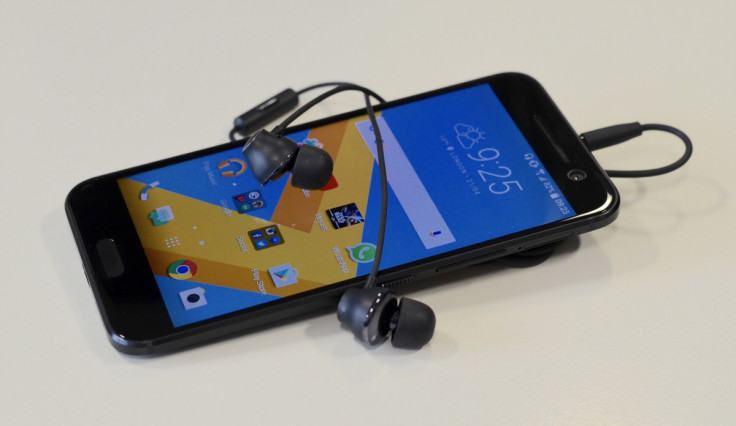 HTC is 'back with a Boom' with the new 10, according to Cragg's review, which you can read here. And he's not wrong. The black phone we were sent for review perhaps lacks the style of the silver and gold versions, but make no mistake; the HTC 10 is a truly excellent handset.
If we're honest, this was a welcome surprise, given how forgettable the HTC M9 was. The 10 has a great screen and camera and excellent software which takes the best of Android, the best of HTC Sense and merges them together beautifully. There's also an attractive design, decent build quality, and the phone's party trick – incredible audio performance, both through the speakers and included earphones.
This handset, although quite expensive and lacking waterproofing, is a must-have – especially for music buffs.
Read the IBTimes UK review here
---
2nd place - OnePlus 3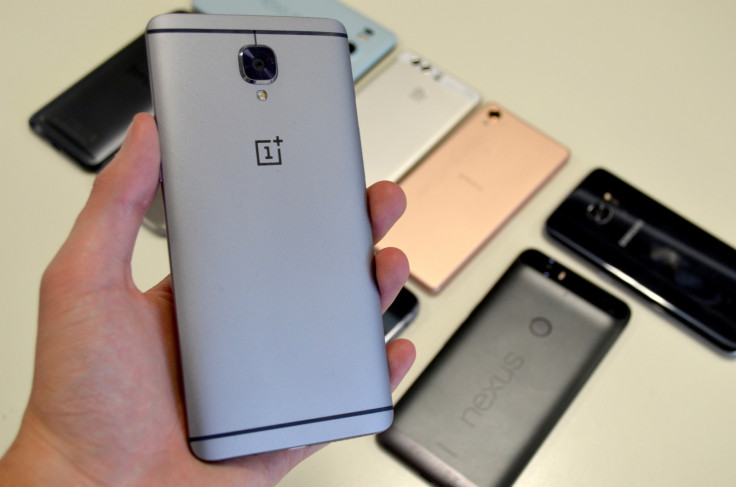 The what? Ah yes, this is the OnePlus 3, a Chinese smartphone which takes the notion that good phones are expensive, then tears it up and throws it out of the window. It doesn't matter if you haven't heard of it, because all you need to know is it costs just £309, yet has the looks, design, power and build quality to match handsets costing twice that.
Our technology editor James Billington describes the OnePlus 3 as "the perfect combination of great looks, build quality, ease-of-use and attractive price. There's nothing budget here." And he's right – the OnePlus 3 is a superb handset full-stop, never mind a superb handset for £309.
The only downsides are, at Full HD, the screen isn't as pixel-packed as some others, and is therefore not ideally suited to VR; the rear camera also sticks out awkwardly and the phone isn't waterproof. But that's it; our only complaints are small and almost inconsequential when you remember the price.
Read the IBTimes UK review here
---
Joint 1st place - Samsung Galaxy S7 and S7 Edge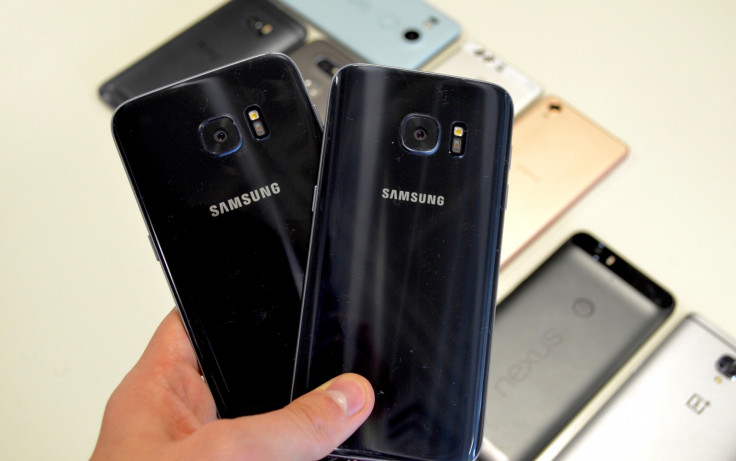 Truth be told, Billington wanted the OnePlus 3 to take the top spot. It's a great phone at a remarkable price, but for me it hasn't quite got the X-factor to topple Samsung and its magnificent Galaxy S7 and S7 Edge. There are two different phones, but we've grouped them together because choosing one over the other is purely a personal decision; the S7 is the best Android on sale today, while the S7 Edge is the best large-screened Android on sale today. It's as simple as that.
They both take the excellent design of the S6, then hone it, tighten it, add waterproofing, a better camera and even more power to produce this year's joint winners.