Pre-registrations for Samsung Galaxy S4 are four times higher than the Galaxy S3 according to one major retailer.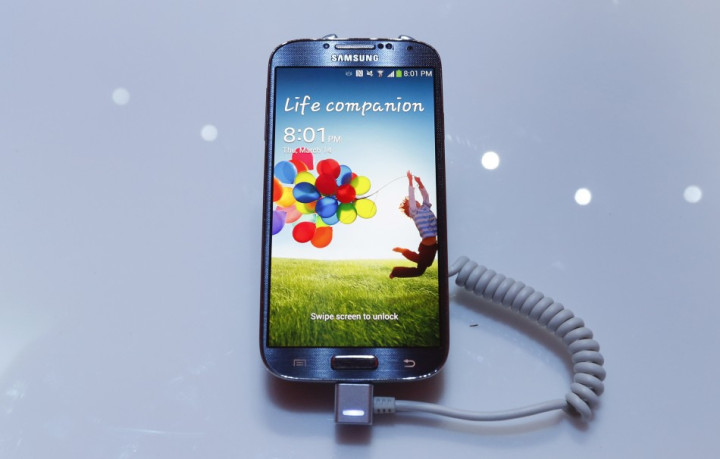 Carphone Warehouse has announced that interest in Samsung's latest flagship Android smartphone has been "off the charts" with a 446 percent rise in pre-registrations for the phone in comparison to last year's top model, the Samsung Galaxy S3.
Graham Stapleton, Chief Operating Officer at Carphone Warehouse, said a lot of the interest is down to the launch event which took place in New York last week: "The launch event in New York clearly captured the imagination of many of our customers - acting as the driving force for the busiest pre-registration period we've ever seen."
Stapleton goes on to say that while the Galaxy S3 launch broke records last year he believes the Galaxy S4 is the "one to watch for 2013."
The phone doesn't go on sale in the UK for over a month yet, becoming available on all major networks from 26 April. Prices and tariffs have yet to be announced for the Samsung Galaxy S4 but it is expected to launch at or around the same price points as its predecessor.
Reaction in the media to the launch of the Galaxy S4 has been muted, with most suggesting it is a slight upgrade on the S3 rather than a major update.
As well as competing against whatever Apple has in store with the iPhone in 2013, Samsung faces renewed challenges on the Android front from the HTC One, which has received widespread acclaim, and the Sony Xperia Z.
However it will be Samsung's advertising budget which should ensure the company remains at the top of the smartphone pecking order in 2013. A recent report by the Wall Street Journal suggests Samsung out-spent everyone in the US last year advertising its mobile phones.
Samsung spent a huge $401 million compared to $333m by Apple. These two smartphone giants dwarved everyone else, with HTC spending just $46m and Nokia spending a miniscule (relatively) $13m.