Phone network T-Mobile has given us our closest look yet at what the Samsung Galaxy S6 will look like, days before it is officially unveiled.
An image shows the new smartphone face-down, but with the screen's curved edge clearly in shot and closely resembling the Galaxy Note Edge from last year.
From what little the image shows, we can already see Samsung has made an ergonomic improvement over the Note Edge, moving the power screen lock button from the top to the right edge, where it is more easily reached.
From the home button we can see this is the right edge of the handset, but what isn't yet certain is if the left edge will also be curved. A teaser video (below) from Samsung shows fleeting glimpses of the phone, and while one shot gets close to showing both edges, it isn't quite conclusive.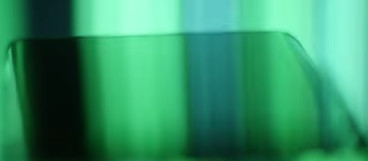 What also remains unknown is whether Samsung will offer two versions of the Galaxy S6 - one with the curved screen and one, presumably at a lower price, without.
But what we can see from the video is a metal construction, something fans and critics alike have demanded from Samsung for several years. It looks like the Galaxy S6 will finally answer these requests.
A narrator saying "metals will flow," further suggests Samsung has finally ditched the cheap-feeling plastics and fake stitched leather of the Galaxy S4 and S5.
Samsung will announce the Galaxy S6 at an Unpacked media event in Barcelona on 1 March, on the eve of the Mobile World Congress trade show taking place in the same city.
New flagship handsets from HTC, Sony, Huawei and others are also expected to appear during the show and IBTimes UK will be on hand to bring you the latest news and hands-on previews.