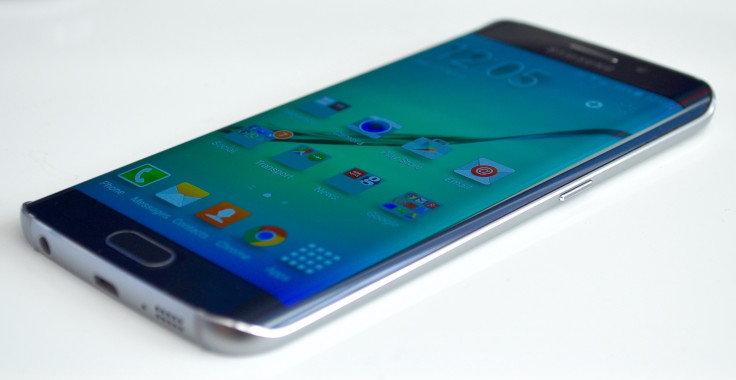 Samsung is preparing to launch a larger version of its Galaxy S6 edge flagship, called the Galaxy S6 Plus, in the coming weeks to rival the iPhone 6 Plus in the growing 'phablet' market.
Coming just a couple of months after the S6 and S6 edge, the S6 Plus is said to have a screen measuring between 5.4 and 5.5 inches, larger than the 5.1in Galaxy S6 and S6 edge - but exactly the same as the iPhone 6 Plus and LG G4. The new handset will be smaller than the 5.7in Galaxy Note 4, which is expected to receive an update in September.
The news comes from Italian website HD Blog.it and would represent the first time Samsung has offered a larger version of its hero handset.
Previously, the Galaxy Note with its split-screen multitasking and stylus offered a high-end solution for customers wanting a larger Samsung flagship.
The S6 Plus will likely replace the Galaxy Note Edge, which was announced in September 2014 and was identical to the Galaxy Note 4, except a screen which curved across the right edge.
Reports claims the S6 Plus will take this design a step further and, mirroring the S6 edge, have a screen which curves over both the left and right sides.
Where the curves of the S6 edge look and feel good, they offered little in the way of extra functionality - a larger screen for the S6 Plus will mean larger curves, which could be used to interact with the phone in new ways. With last year's Note Edge, for example, the edge was used as an app launcher separate to the home screen, and housed controls for media playback and the camera when the respective apps were open.
A 5.5in screen will put the Galaxy S6 Plus very close to the Note 5, which is expected to launch in September - but as Samsung has proven with the S6 and S6 edge, it can successfully sell two very similar phones where the curved screen is the only difference; and of course the next Note will have the exclusive benefit of a stylus.