Samsung Predicts 91% Profit Growth
Samsung predicts a record quarterly profit of $7.3bn (£4.5bn), doubling the same period last year and driven largely by strong sales of its Galaxy smartphones and Smart TVs.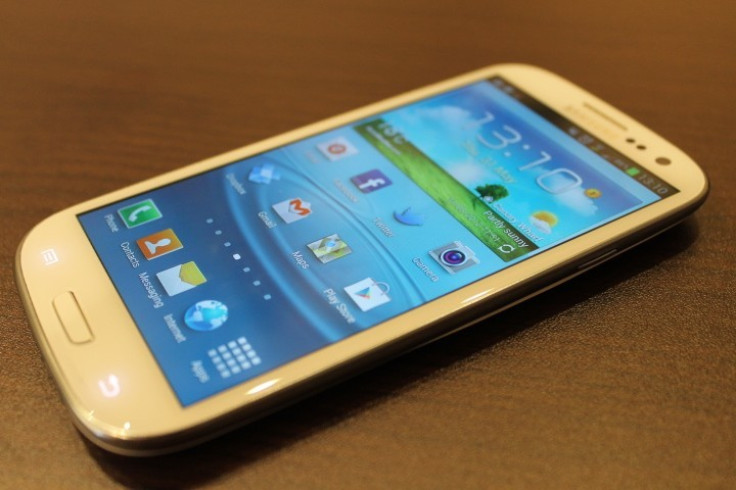 Despite seeing a reduction in orders for chips and screens from Apple, the company's main rival and leading customer, along with the $1bn iPhone patent infringement payout, Samsung's success shows no signs of slowing.
Credit Suisse estimates that Samsung spent more than £1.5bn on marketing in the July to September period alone around the London 2012 Olympic Games and new Galaxy products, including the S3 smartphone and Note 10.1 tablet.
Samsung is on track to post a record yearly profit of £15.4bn, which will trigger higher performance-related payouts for its 206,000 staff worldwide early in the new year.
Full quarterly results will be posted on 26 October, but for now the South Korean company estimates its July to September operating profit will jump 91 percent from the same period last year, up to 8.1 trillion won (£4.5bn).
Estimated third quarter revenue is 52 trillion won, in line with forecasts and up 26 percent from the same quarter last year.
The company will have to set aside more than $1bn incase it is unable to overturn the 24 August US court ruling that several of its products infringed on a number of Apple design patents.
Samsung recently requested a retrial, claiming jury misconduct.
"Fourth-quarter profit will be pressured by one-off expenses: performance payouts and some $1 billion in legal provisioning relating to the Apple litigation.
"Excluding those, core earnings will remain solid and a swing factor is how much Samsung spends on marketing," said Lee Sun-tae, analyst at NH Investment & Securities.
While its range of high-end Smart TVs is considered to be best in class, Samsung relies heavily on the success of its smartphones, particularly the Galaxy S3, which is a direct competitor to the Apple iPhone.
The iPhone 5, launched in late September, will no doubt pose a threat to Samsung. Byun Han-joon, analyst at KB Investment & Securities said: "The biggest risk for Samsung is competitive product line-ups from its rivals such as the iPhone 5. Because handsets drive most of its profits, one misstep in handsets could result in losses for the whole Samsung group."
Looking forward, Samsung is expected to announce a successor to the Galaxy S3 towards the end of the first quarter of 2013.
© Copyright IBTimes 2023. All rights reserved.