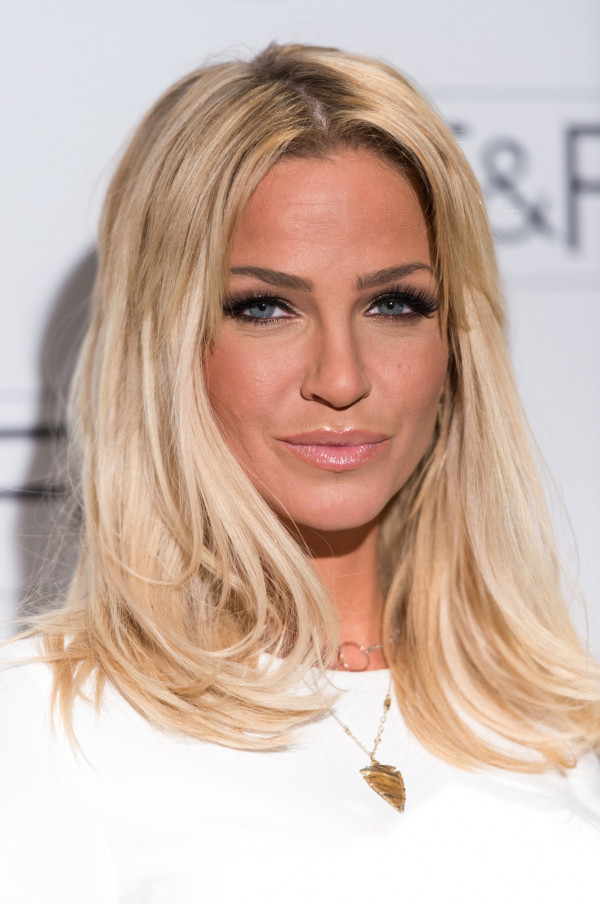 Coronation Street actress Sarah Harding has been slammed for her performance on ITV's morning show Lorraine with many viewers complaining that the singer was blatantly miming. Despite fans trying to defend the singer, critics have branded her performance "awful" and "terrible".
The former Girls Aloud star performed her new single Threads on the show on 7 August but viewers quickly flooded Twitter with claims that she was not singing live, instead choosing to lip-sync. One critic tweeted: "Turns out there is something worse than @SarahNHarding acting. I'd rather watch her mime badly than listen to her attempting to sing #fail."
Another commented: "So first Sarah Harding reveals to the nation on corrie that she can't act and now she's being called out for awful lip syncing," while one other user stated: "Your career's over love lol."
Watch Sarah Harding perform on Lorraine:
Harding, 33, chose to ignore the criticism by retweeting and replying to kind messages from supporters applauding her new music. Still, the negative comments will come as a low blow for the singer considering it is her first single as a solo artist. Following a greatest hits reunion tour, Girls Aloud finally called it quits in 2013 after 10 years.
It has not been the best week for Harding, who has also faced intense criticism for her cameo appearance in ITV soap Coronation Street. The actress made her debut on the cobbles as Joni, the estranged wife of Robert Preston. However, her acting chops did not go down well with many describing her as "wooden".
Reports later emerged that producers have not asked Harding to return to the long-running series when her temporary contract runs out. Addressing the lukewarm response to her appearance, Harding told Lorraine: "I only ever signed up for four episodes because I was working on my new single.
"I only agreed to it because I had a gap [in my schedule] and they knew I was a fan of the show and that I did some acting. But I personally find films a lot easier. With soaps it's just such a quick turnaround. I respect actors and actresses that can do it."