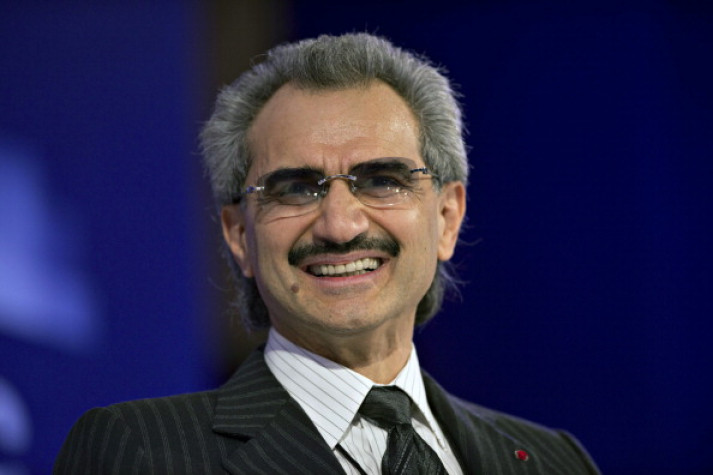 Saudi Arabia's billionaire Prince Al-Waleed bin Talal has given his nod to back the multi-million deal to rescue Euro Disney in Paris.
Last week, Euro Disney confirmed that the park requires a £784m (€1bn) bail out to break free of its piling debt.
The Walt Disney Company, which owns a 39.8 per cent stake in the business reassured that it would back the rights issue, which in turn will ease cash flow by £196m.
Additionally, the £470m debt owed to Walt Disney will also be converted into equity.
Saudi Prince Al-Waleed, who is the second largest investor in Euro Disney, with a 10 per cent stake in the theme park, has confirmed his support towards the rights issue.
"We will fully subscribe to the rights issue because we support France and we support Disney. They will not take our stake, we will maintain 10pc", said Prince Al-Waleed on Sunday as reported by the Mail.
Prince Al-Waleed who recently flew down to Euro Disney to try out the new addition to the theme park, a Ratatouille themed ride believes the park is still a, "top-notch tourist destination".
Despite Euro Disney still attracting nearly as many visitors as the Eiffel tower and the Louvre combined, it still recorded a 6.9 per cent drop in visitors last year to 14.9 million.
An estimated operating loss of £21.5m was recorded last year with £1bn revenue.
Last week, Euro Disney's shares dropped over 16 per cent after news emerged of its £784m bailout.
The grandson of the founder of Saudi Arabia's first king has other major global stakes in assets as well, including the tech giant Apple, Citi banking group and the Savoy Hotel in London through its huge stake in Canary Wharf developer Songbird Estates.
Prince Al-Waleed made headlines when he sued Forbes magazine in 2013 for erroneously understating his wealth at £12.5bn –6bn less than what he claims, which made him fall short of being listed in the top 10.