A mother, who is serving an 11-year jail sentence for beating her three-year-old son to death, has been moved to a "luxury" cell, after complaining that she has been threatened by other inmates. Rosdeep Adekoya, 34, was found guilty of murdering her son Mikaeel Kular between January 12 and 15, 2014, at their home in Ferry Gait Crescent, Edinburgh.
The toddler was assaulted over four days by his mother. It is claimed she punched him, causing him to hit against a blunt object, inflicting injuries to his head and body. She then put his lifeless body in a suitcase and hid his remains in woodland.
At the time, Adekoya told police that her son had disappeared after wandering off, prompting a manjor manhunt for the boy. She later confessed to killing the child and was jailed after being found guilty of culpable homicide. She was initially held in at Stirling prison in a special-protection unit, however after she was sent threatening letters she was transferred to Cornton Vale.
She has now been moved to a "more comfortable cell" at Cornton Vale prison in the non-smoking section of the prison, with her own en-suite shower and door key, Mail Online reports. The 35-year-old also has a job in one of the kitchens, and will be cooking the Christmas and New Year dinners at the prison.
An insider at Cornton Vale told the Daily Record: "She's never shown any remorse. She walks about as if she hasn't done anything wrong. Inmates don't take well to people who commit crimes against children," the insider revealed.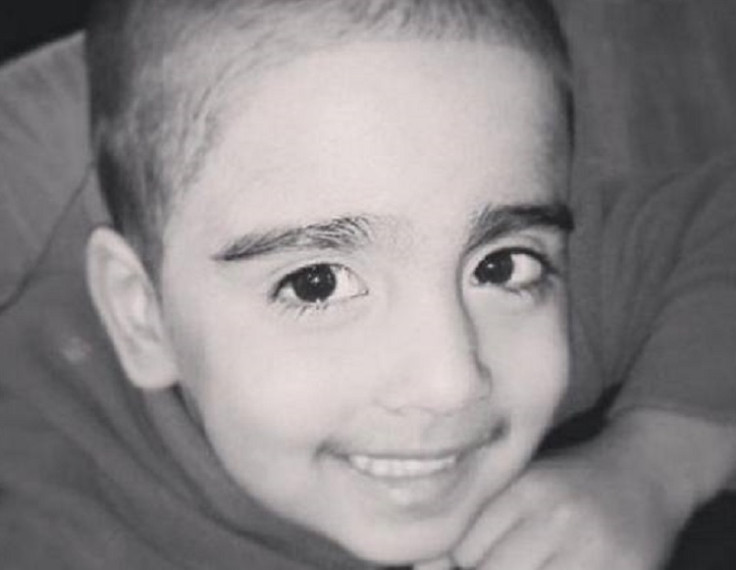 Social services have faced criticism for failing to protect Mikaeel after it emerged he was taken into care by social workers twice, and then returned to his violently abusive mother. A report by child protection chiefs confirmed that Mikaeel Kular's death could not have been predicted.
Following the tragic discovery of Mikaeel's body, a makeshift memorial was formed outside the family home in Edinburgh and at Kirkcaldy, as members of the public shocked by the heinous abuse of a child at the hands of his own mother, laid tributes of teddy bears and candles, for the toddler. A memorial service was also held at Muirhouse St Andrew's Church near the home Mikaeel shared with his mother, twin sister and three other siblings. Hundreds of people, queued around the church to pay their respects, while vigils in memory of Mikaeel were held across the country.