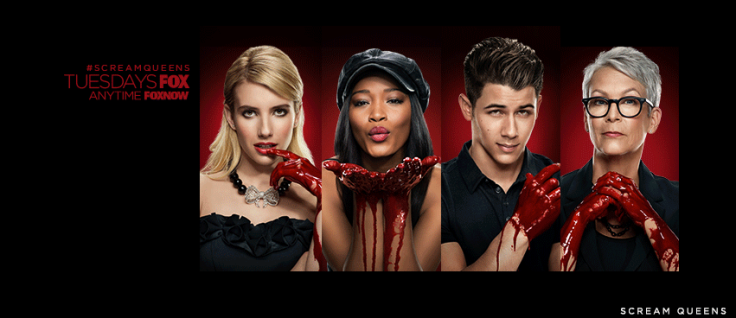 Scream Queens finale will finally answer the most difficult mystery of the series: Who is the Red Devil. In the previous episodes of the Fox horror comedy, many characters emerged as the prime suspect with a substantial motive to go on a killing spree in and around Kappa Kappa Tau sorority house but no one confessed to the crime and the real killer is still hiding under the red mask and hood.
The two-hour special finale will air episodes 12, titled Dorkus, and 13, titled The Final Girl(s), back-to-back. The synopsis of both the episodes reads: "Shocking confessions are made as the Red Devil is finally unmasked and the killer revealed."
Click here to watch the episode live stream online on Fox's official website in the US.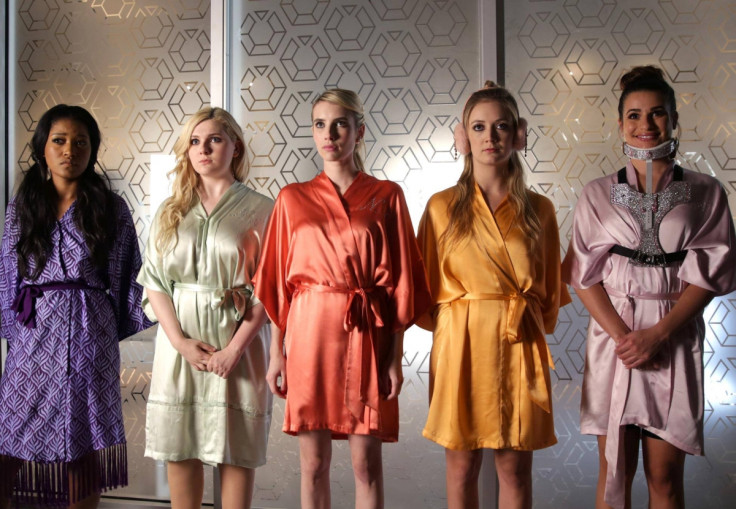 In the previous episode, investigative journalist Pete emerged as the prime suspect after he had a suspicious telephonic discussion with someone while displaying the infamous mask and hood in his cloth cabinet. Later, when Grace approached him and offered her virginity, he declined it saying he doesn't want her first time to be with a murderer.
Emma Roberts, who plays the popular character Chanel Oberlin, teased that the killer will be beyond fan's expectations. "We were all just shocked when we read it," she told E Online.
"And it just makes every other episode look not crazy at all because it's just completely off the wall. We had so much fun going back and searching for all these little clues that we missed. I think you guys are going to be pretty shocked!" she added.
A teaser released by Fox suggests that Chanel #5 can be the hooded killer after she makes a lame excuse to the KKT queen who had gone to meet former Kappa president Melanie Dorkus, who was almost burned in a freak spray tan accident.
As of now, fans know that Gigi was the foster mother of the bathtub twins and that they entered KKT to seek revenge. Both Gigi and Boone, one of the twins, were killed by the other twin (probably) and the finale will reveal who is the other one.
Some fans believe it can be Hester, the neck brace wearing girl who has changed dramatically after coming to the sorority house and even threatened Chanel of her position. Others think it might be Grace because Weston Gardner is the biological father of both her and the Red Devil.
Tune into Fox network on 8 December to watch Scream Queens two-hour special finale.