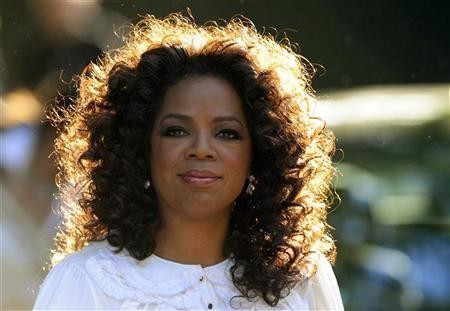 She is a world famous chat show host that has often dabbled in acting - and now Oprah Winfrey is set to try her hand at film producing.
The 59-year-old star has confirmed that she will co-produce the upcoming Martin Luther King drama, Selma.
Winfrey will team up with Brad Pitt, who is already on board as a producer via his Plan B production company, to bring the story about the historic civic rights marches to the big screen.
Plan B and the organisation's executives, Dede Gardner and Jeremy Kleiner, were behind the Oscar-nominated drama, 12 Years a Slave.
Pathe, who produced Mandela: Long Walk to Freedom, will also be involved in the production.
Selma, details the attempts of a group of black marchers to walk from Selma to Montgomery, the capital of Alabama, in 1965 in order to gain voting rights.
It was a critical time in King's life and played a major part in his civil rights campaign.
David Oyelowo - who played Winfrey's son in The Butler – will play Martin Luther King Jr.
''It's a subject matter close to her heart. The producers are behind some of the most forward-thinking movies of last year, and they are all coming together,'' director Ava DuVernay told The Hollywood Reporter.
In 2012, Winfrey - whose acting credits include Colour Purple and Beloved - made her return to the silver screen after a 15-year hiatus in Lee Daniels' The Butler.
At the Screen Actors Guild Awards earlier this month, she revealed plans to continue her relationship with Daniels in his next movie.