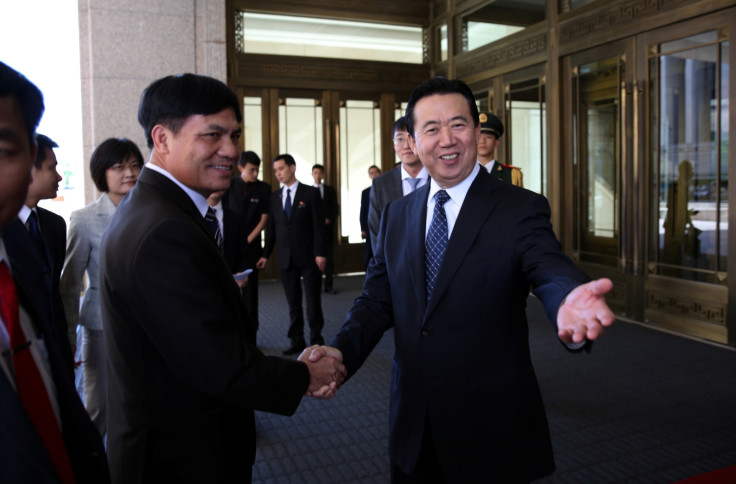 China's Vice Minister for Public Security, Meng Hongwei has been voted in as the president of International Criminal Police Organisation (Interpol), according to Xinhua news agency. The election took place at the closing ceremony of Interpol's 85th general assembly on 10 November in Bali, Indonesia.
Hongwei takes over the position from his predecessor France's Mireille Ballestrazzi, who was elected in November 2012. His elevation makes him the first Chinese official to hold the post.
As president, his duty will include chairing meetings of the Executive Committee, which ensures the implementation of decisions made at the General Assembly. Speaking at the assembly, Hongwei promised to work together building the group into a stronger platform for global police cooperation by working with all member states of Interpol.
Expanding on his plans, he vowed to support the capacity-building efforts of police in all member countries, improve the coordination among regional and global police forces with a view to building a safer world and a more efficient Interpol that is beneficial for all member states.
With this election, China strengthens its position on the international circuit, and the development is expected to help the country track down Chinese fugitive officials.
During the general assembly, Interpol also endorsed the appointment of an adviser to conduct a study and make recommendations on the process for membership. Former Under-Secretary-General for Legal Affairs and Legal Counsel of the United Nations Hans Corell was chosen for the role and is expected to carry out the study so that a new process can be presented to the 86th General Assembly in 2017 in Beijing, China.