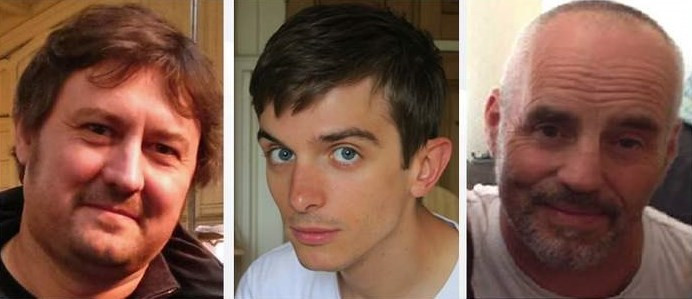 Sussex Police have identified three more victims of the Shoreham Air Show disaster. Richard Smith and Dylan Archer were travelling to meet a friend for a bike ride when they were killed in the plane crash. Mark Trussler had headed to Shoreham on his motorbike to see the Vulcan's final flight.
Mr Smith's family paid tribute to the "lively, good humoured 26-year-old" who worked in marketing and web development. His family added: "Richard's passions in life were for his family, friends and his beloved bikes. His boundless enthusiasm was infectious. He was a truly wonderful, caring and loving person. He leaves behind his partner Victoria, his parents Julie and Jonathan, and two much-loved brothers William and Edward. He will be so sorely missed by all who knew him."
His friend, Dylan Archer, was a 42-year-old IT consultant and company director. He was travelling to one of his favourite cycle routes when the crash happened. Mr Archer's relatives said: "Dylan was a kind and loving father, partner, brother, grandson and friend. His dry humour and generous nature will be greatly missed by all who knew him. He leaves behind Alice, his partner of 17 years, their two sons aged 15 and 12, his sister Ruth and two-year-old niece. He was adored by them all."
Mark Trussler, the third man to be named on Sunday (30 August) was a father of six. The 54-year-old's fiancée, Giovanna Chirico, said: "It was a nice day and I text him when the flight was due. He replied saying I should get the kids ready so we could take them out to lunch on his return. I said I loved him and he replied 'I love you too, forever.' I didn't hear from him again. He was an amazing dad who had a passion for motorbikes and rugby. He would do anything for his kids and they couldn't have asked for a better dad. He loved all his family. He was happy-go-lucky and if you were down he would cheer you up. We are going to miss him terribly."
A Hawker Hunter jet plane crashed onto a busy A-road after performing for festival-goers at the airshow. 11 people were killed in the crash. The pilot of the Hawker Hunter, 51-year-old Andy Hill, remains critically ill. He has now been moved to a specialist hospital for further treatment where he remains in a critical, but stable condition.
Memorial services took place yesterday (29 August) in honour of the victims of the Shoreham air disaster, which occured one week ago today. A minutes' silence was observed on a bridge over the Rover Adur at 1.20pm and other events took place across Sussex and further afield.
West Sussex Coroner Penelope Schofield will open an inquest into the 11 deaths on Wednesday (2 Sept) in Horsham.