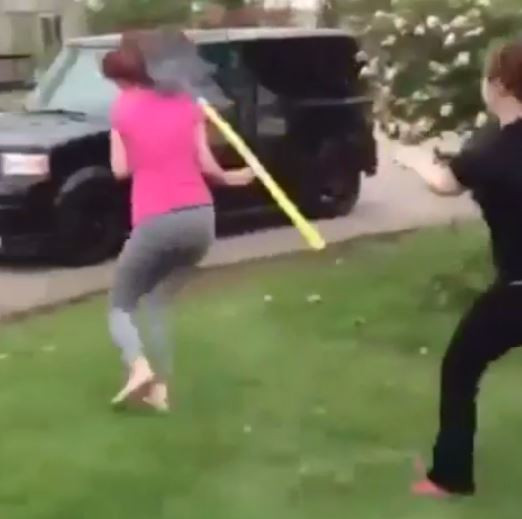 Miranda Fugate, also known Shovel Girl, became an internet sensation after a video of her being hit in the head with a shovel went viral.
The six-second clip, which was originally uploaded on YouTube as an eight-minute video, shows a fist fight between US teen Fugate and another girl, identified as Emily Powers, escalating to the point where the shovel is thrown.
The social media went abuzz with hilarious memes and vines of the incident.
Meanwhile, an online report was circulating claiming that Fugate has died as a result of the attack was declared as hoax.
The story titled, "Miranda, 16, Who Was Hit In The Head With A Shovel, Dies", originated from Huzlers.com, a satirical news website famous for spreading death hoaxes.
Fugate is supposedly enjoying her new-found fame and has been constantly tweeting about the incident on her Twitter account.