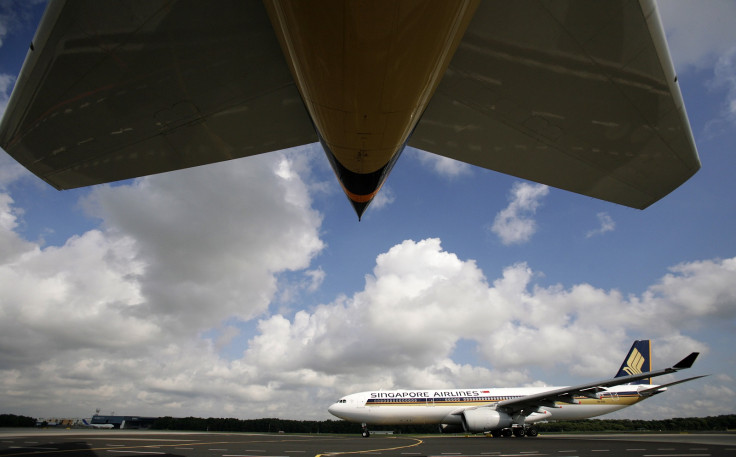 A Singapore Airlines passenger plane with carrying 182 passengers and 12 crew on board dropped 13,000ft after both engines lost power as it passed through a storm.
Flight SQ836 was three and a half hours into its five-hour flight from Singapore to Shanghai when its Rolls-Royce Trent 772 engines failed at 39,000ft the airline reported.
The pilots of the Airbus A330 managed to restore power by putting the aircraft into a controlled descent to 26,000ft, before climbing again.
A spokesperson for the airline told CNN: "Both engines experienced a temporary loss of power and the pilots followed operational procedures to restore normal operation of the engines. The flight continued to Shanghai and touched down uneventfully at 10:56pm local time."
"We are not able to provide further information, but we can confirm that the same aircraft was used for the return flight," the spokesman added.
The spokesperson added that both engines were thoroughly inspected and tested upon arrival in Shanghai with no anomalies detected.
According to Flightradar 24 said the plane "lost both engines during the cruise" causing the Airbus to descend 13,000 feet before the crew was able to power up the engines.
Aviation experts said it was a "very unusual occurrence" for both engines to lose power.
Singapore Airlines, Airbus and Rolls-Royce are investigating the incident.
Rolls-Royce said its engines have an "exceptional record of safety and reliability, established over 20 years".
The British manufacturer is working with the airline to provide support and technical assistance, a spokesman said.
Greg Waldron, Asia managing editor of aviation information firm Flightglobal, said the incident was a "very unusual occurrence" that "highlights the requirements of rigorous pilot training".
"Generally these engines are extremely reliable and they work continuously for 13-14 hours a day for months and years," he said.
Passengers appeared not to have posted about the incident on social media, meaning they may have been unaware of the engine problem.
An unnamed pilot with a Southeast Asian airline told Reuters: "We do occasionally lose power in one engine for various reasons, but you hardly ever lose both engines.
"If that happens, you follow the procedures in your checklist and try to restart the engines. The pilots successfully did that here."
Last week, Airbus warned of a technical bug potentially affecting the engines of its A400M military transporters. It was discovered during an internal test after one crashed in Spain, killing four people.
Singapore Airlines has 29 Airbus A330-300s in its fleet, as well as 19 Airbus A380-800 superjumbos.
The company was recently forced to issue a public apology for insensitive statements it made on social media sites including Facebook and Twitter, following the Malaysia Airlines Flight MH17 crash.