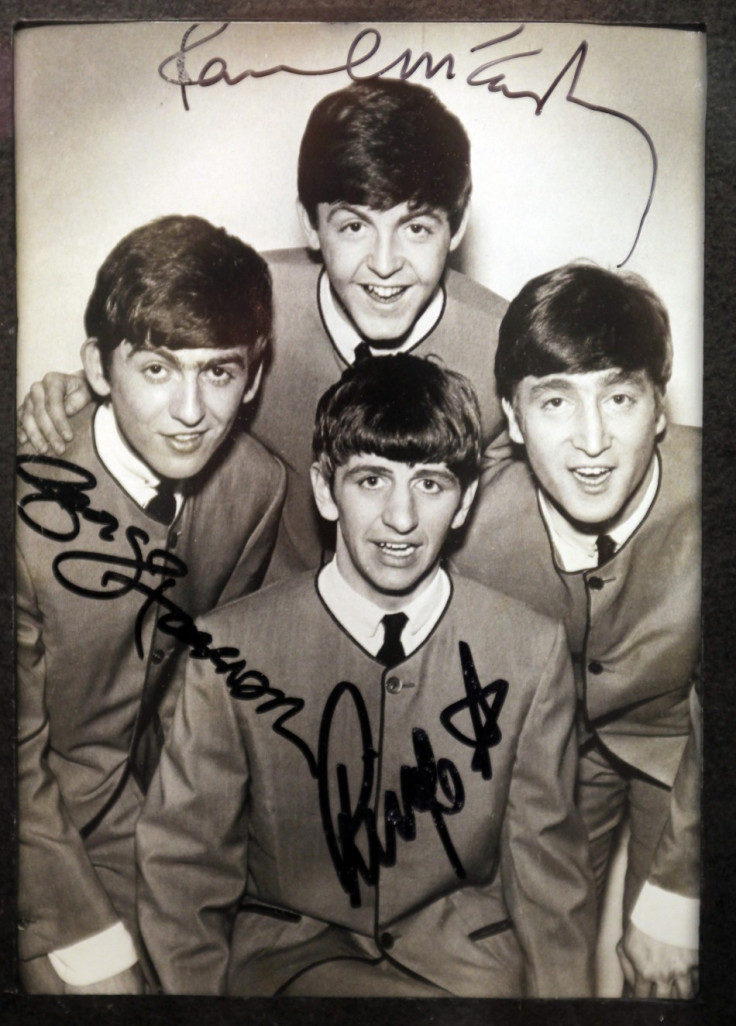 A handwritten letter from Paul McCartney, addressed to an unknown drummer, is all set to be auctioned off in London. The letter, it is believed, was an invitation to the drummer to audition for the Beatles.
The Aug. 12, 1960, letter offered the audition on condition of the drummer being available for a two-month trip to Hamburg, Germany, where the band was then playing. McCartney, who was then 18, wrote the letter in response to a notice in his hometown paper, the Liverpool Echo, according to a BBC report.
Auction house Christie's' South Kensington office believes the letter could fetch up to £9,000 ($14,000), when it goes under the hammer on Nov. 15. The letter was discovered by an anonymous collector, inside a book, at a car boot sale in Bootle, Liverpool, earlier this year.
The letter reads: "We would like to offer you an audition for the position of drummer in the group. You will, however, need to be free soon for a trip to Hamburg (expenses paid £18 per week (approx) for 2 months). If interested ring Jacaranda club and ask for a member of The Beatles."
Three days later, on Aug. 15, the Beatles traveled to Hamburg for a series of club concerts.
However, there are no reports of who the mystery drummer was or if he ever actually auditioned. The Beatles, at the time, had Pete Best as drummer.
According to Christie's' in-house Beatles experts, the letter could not have been an early feeler to Ringo Starr, who eventually joined two years later. Starr, at the time, was drummer for a rival band - Rory Storm and the Hurricanes.
Either way, the letter has surprised Beatles historians, who were unaware of the band looking for a replacement drummer at the time.
"My initial reaction was one of disbelief. But on seeing the item and being able to research the significance of the date and its content as well as conferring with renowned Beatles historians, it has turned out to be much more significant than mere words on paper," Neil Roberts, director of popular culture at Christie's, told the BBC.
Meanwhile, McCartney, who is on his honeymoon with third wife Nancy Shevell at the Caribbean private island of Mustique, was unavailable for comment.