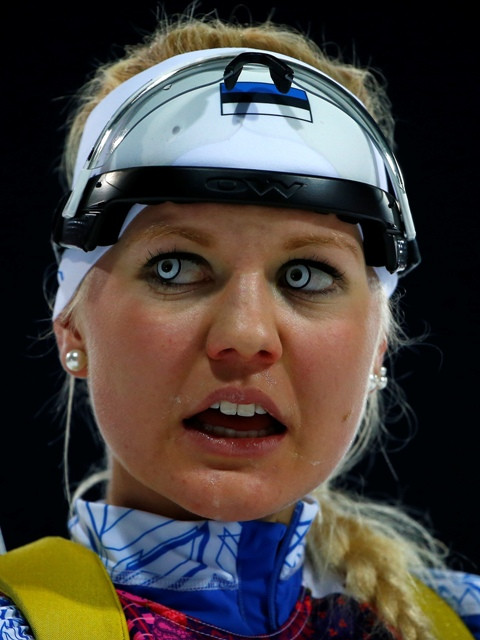 Estonian athlete Grete Gaim could have given the Twilight vampires a complex with her scary and creepy contacts.
Gaim competed in the women's biathlon 7.5km sprint event on Sunday at Sochi, showing up with a scary looking faux eye hue, reports E! Online. Her outrageous look didn't help her in the competition where she finished in 71st place.
Meanwhile, Olga Graf got more attention for her wardrobe malfunction than winning a bronze in the speedskating competition, on Sunday. The athlete managed to raise a few eyebrows when she zipped her uniform down to her belly button and had nothing underneath.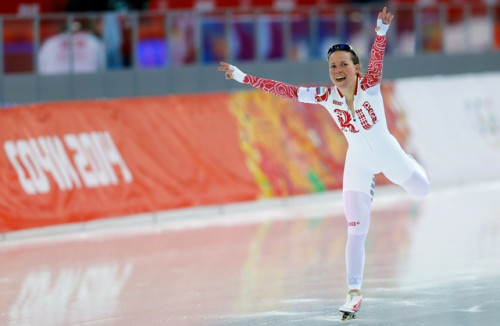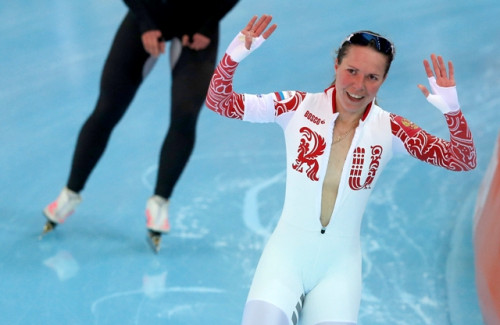 Graf soon realised her mistake and quickly zipped her suit back up with a sheepish smile on her face.
"I totally forgot," Graf said afterwards, according to People. "We have very good suits and they are very tight. You just want to breathe and you want to take off your suit."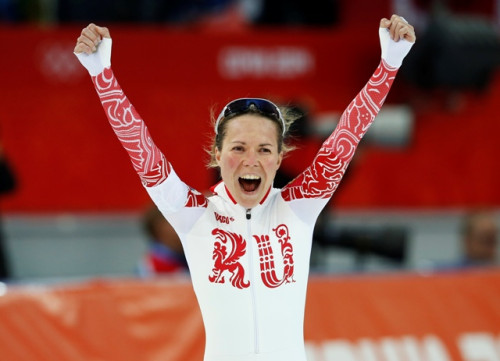 "Only afterward did I realize that maybe this video will appear on YouTube," the Olympian said with a laugh. "But I don't think it will be so bad."
According to Bleacher Report, Graf finished her event in 4 minutes and 3.47 seconds, winning the bronze medal. This was also the first medal the Russians won at Sochi, making it a major victory for the country. It was not expected that Russia will take home a medal in the 3,000-meter race.