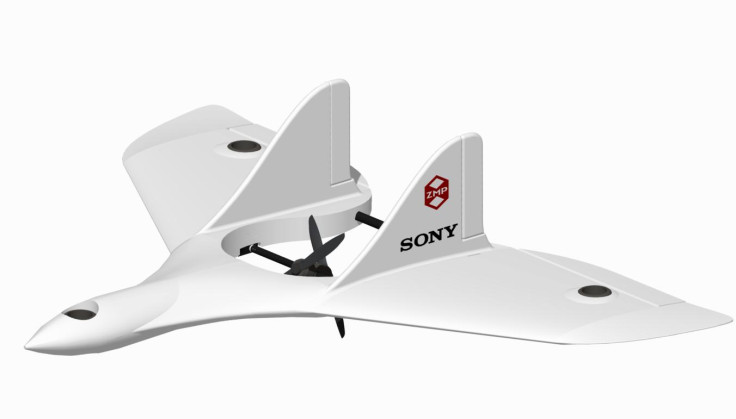 Sony's smartphone division has announced that it will be branching out into the drone market by building unmanned aerial vehicles (UAV) for the enterprise market.
Sony is teaming up with Tokyo-based Japanese robotics start-up ZMP to build the drones, with ZMP providing autonomous driving and robotics technologies, while Sony provides the image capture, sensing, Internet of Things (IoT) and cloud computing technologies.
The firms are forming a new joint venture known as Aerosense, which will offer surveying and inspection drone services from 2016 onwards.
"We're looking to explore new opportunities beyond our core consumer portfolio in enterprise markets," Hiroki Totoki, the head of Sony's smartphone division, told the Wall Street Journal.
"The key to driving growth in these areas will be adapting Sony's innovation in various technologies."
Sony's image sensors are highly in demand
Although Sony's mobile devices are not leaders in the market by any measure, the image sensors it developed for its phones have quickly been snapped up by competitors like Apple and Samsung as they are so good.
So instead, by applying its advanced imaging technology to the burgeoning drone market, where photography, video and inspection services for buildings, disaster areas and crops are becoming increasingly more in demand, Sony could find a perfect fit.
Of course, the Japanese electronics giant will have to compete with aerospace firms like Lockheed Martin or the consumer drone newcomer DJI, but other tech companies that have nothing to do with aerospace like Amazon and Google are already developing technologies for UAVs, so Sony would be in good company.
Drone innovation is still in its infancy
At the moment, in countries like the UK and the US, there are strict aviation rules in place about how drones can be flown, and companies wishing to offer commercial drone flights for any purpose need to apply for permission to test their solutions.
Drones weighing less than 20kg are permitted to be flown for leisure or commercial purposes, however, no flights are permitted above 400ft, or closer than 50m to people, buildings or airports.
The drone operator must also ensure that the UAV remains within the line of sight of the pilot or within a maximum range of 500m.
Drone deliveries are not yet permitted in the UK, but the first drone delivery was authorised to take place in the US on 17 July, to deliver medical supplies over a remote area in Wise County, Southwest Virginia.
The countries in the world where drone regulations are most relaxed and their governments most open to UAV innovation at present are New Zealand, Australia, France, China and Singapore.