Sony Xperia XZ review: Can Sony evolve to survive in the brutal premium smartphone market?
Sony hits the reset button on its smartphone family's misjudged rebrand.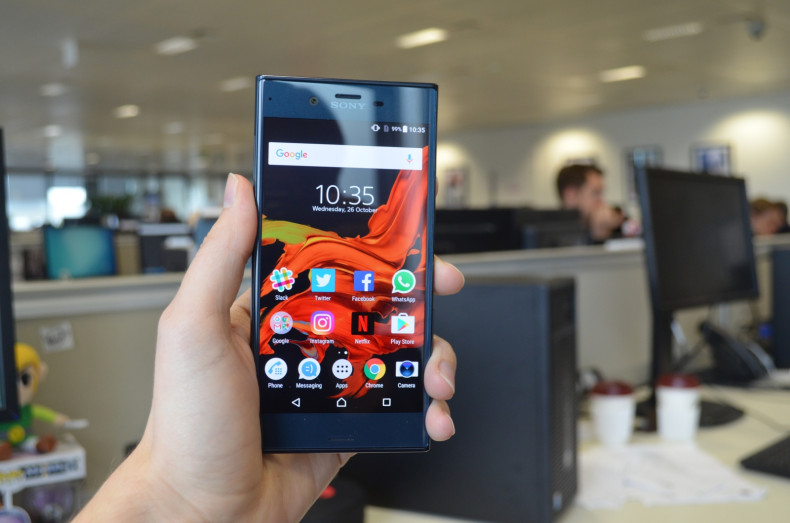 I really did not take to Sony's last 'flagship' smartphone. Fast forward several months and the sorta-budget, sorta-premium Xperia X remains an overpriced, underwhelming lapse of judgement from Sony's mobile division.
While connected to its mediocre predecessor thanks to a rather cumbersome naming system, spending just a couple of minutes with the Xperia XZ was enough to convince me that it is quite clearly the phone that should have ushered the X-rated rebrand.
However, at a time when your marquee device is in contention with the very best that Google, Apple and Samsung can offer in an unforgiving, Darwinian market, is this a case of too little too late for Sony and its premium Android contender?
Sony Xperia XZ: Design
The Xperia XZ is undeniably Sony's sleekest, ergonomic mobile device in quite some time. Its pristine glass front ebbs gracefully into the rounded plastic sides, eliminating the palm-jabbing edges of Xperias gone by. A shiny metallic rear panel offers a cool, weighty feel, although you'll have to wipe away a few unsightly fingerprints and smears to keep it looking that way after minimal use.
Sony calls the look a "loop" design, but I can't help but think someone mistook "loop" for "Lumia" as the handset bears a striking resemblance to the former 'cameraphone' king, the Nokia Lumia 1020. It's a nice overall effect regardless, although the abundance of seams connecting the different materials doesn't quite hold up as well under close inspection.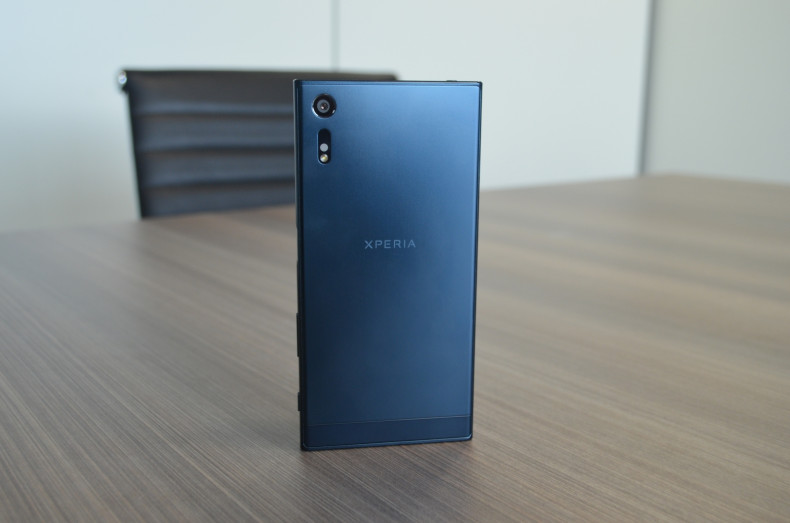 Our review unit came in the deep, satisfying "Forest Blue" colour option which, odd naming aside (how many blue forests are there?), is a welcome departure from the garish palette reserved for the Xperia X. Other variants include shades of black and silver/"platinum".
The usual array of ports litter the bottom and top of the phone – yes, there is a traditional headphone jack – including a USB-C port for the first time on a Sony flagship. An expandable SD card slot and NFC are also included, although the latter's placement next to the front earpiece is bizarre and makes buying a cheeky sarnie using Android Pay a little unwieldy.
Sony's preoccupation with a physical camera button continues on the Xperia XZ and while it feels much more tactile than on its Z-less predecessor, its placement alongside the volume rocker is still a tad fiddly. The power key/fingerprint sensor that nestles above is superb however, offering impressive accuracy and is lightning-fast to unlock the phone – a pity then that the US market misses out for reasons unknown.
Xperia XZ: Display
Once again Sony opts to keep things simple with the Xperia XZ's display, shunning its Quad HD peers in favour of a Full HD (1080p) LCD panel. At 5.2in it is slightly larger than the Xperia X, but very little has changed, and that is fine by us.
While its virtual reality prospects are non-existent, the display profits from keeping things simple with solid viewing angles both indoors and outdoors and a natural colour gamut. Activating the Super Vivid mode will spice up the screen to add extra pop, but it comes at the expense of battery life.
Xperia XZ: Hardware and performance
Of the headline features, the return of dust and waterproofing is more than welcome, with the latter promising resistance up to 1.5 metres for a maximum of 30 minutes. While Hi-Res audio support may not sound too exciting on the surface, in our tests we found that the upscaling for lower quality formats is quite impressive too.
Elsewhere on the sound front, the front-facing speakers are merely okay. Their placement gives them an advantage against the majority of the opposition, but putting them up against aural stalwarts like the HTC 10 – or the now year old Huawei Nexus 6P – exposes the tinniness for all to hear.
Another dramatic improvement on the Xperia X comes in the performance stakes, with Qualcomm's Snapdragon 820 chipset and 3GB or RAM keeping things running smoothly. While on paper the XZ should be easily bested by the increased RAM and Snapdragon 821s that are slowly becoming the de facto standard, Sony's latest performs well even under duress from multiple memory-intensive apps.
The actual OS itself is a mixed bag, however. At a glance, Sony's custom overlay could be confused for pre-Nougat stock Android, with a Google Now sideloader, search bar and notification dock all conforming to Marshmallow standards.
Peek a little closer though and you'll find the kind of irritating bloatware usually reserved for entry-level smartphones. It takes mere minutes to exorcise the obvious clutter, but underneath lies an even more clandestine bunch of pointless apps that bears Sony branding. A few make some amount of sense, but aside from maybe cache clearer, most are redundant duplicates or redundant full-stop.
In addition, Xperia die-hards may find the battery life a little hard to stomach, but in all fairness to Sony it is at least being honest and realistic with its claims. Our XZ usually lasted until 8-10pm on most days, but considering Sony has recently built an enviable reputation for its long-life battery life in its smartphones this is a significant drop.
The trade off is a charging feature called Battery Care that Sony believes will increase its ability to hold charge in the long-run. Whether or not this works will only become apparent after months or even years of use, so unfortunately we cannot vouch for its usefulness at this time. Finally, fast charging also makes an appearance for those looking to add a quick flurry of juice before leaving the house.
Xperia XZ: Camera
Sony's smartphone cameras have under-performed for years now, and while the Xperia XZ cannot hold a candle to the Galaxy S7s and sparkly new iPhones of this world in the photography stakes, there are at least signs of improvement here.
The 23 megapixel rear module benefits from dedicated laser autofocus and five-axis image stabilisation, especially for those with shaky hands. A glut of sensors that sit alongside the main snapper help photos achieve "true-to-life colours in any light" according to Sony, and while that can be true in most cases where images are sharp and realistic, in low-light the images often suffer from excessive noise and glare.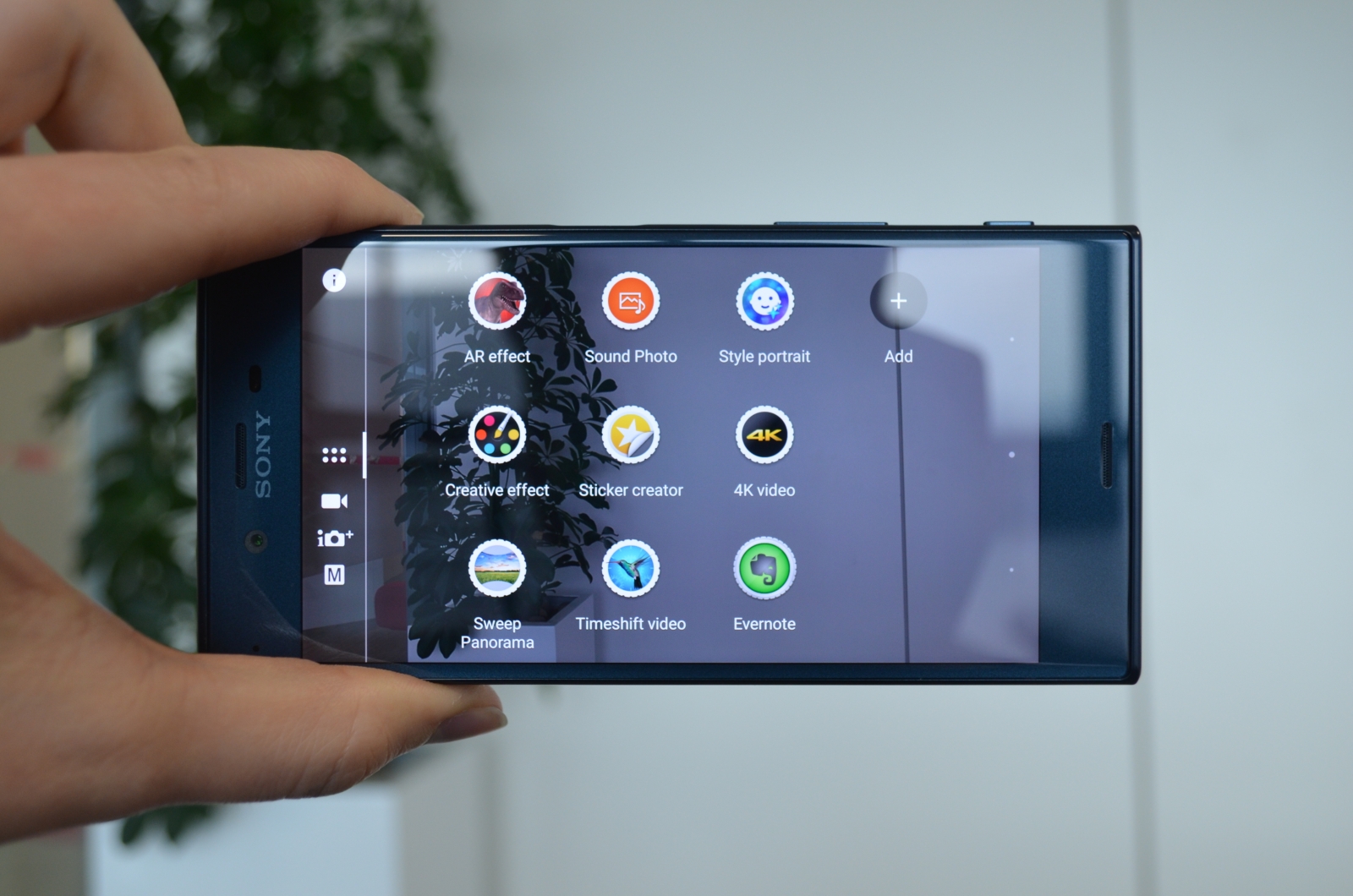 A decent 8 megapixel front camera rounds out the hardware, but it is the software that really sticks out as the main offender. The camera app is too frequently engulfed by menus and superfluous options, and that's even before you step into the manual mode. For example, unlike the Xperia X the XZ supports 4K video capture, but having it nestled away from the main video recording suite is emblematic of the stodgy, confused menu structure within Sony's camera software.
This is undoubtedly the phone that should have kicked off the X-rated rebrand of Sony's dwindling smartphone family. With a premium look and feel that revitalises a tired design, a solid, if unspectacular camera and enough satisfying features to make up for the irrelevant ones, the Xperia XZ would have been among 2016's best at the beginning of the year.
When pitted against the Google Pixel, iPhone 7 and Galaxy S7 however, the weaknesses of Sony's transitional champion are exposed. The £549 price-tag undercuts its rivals, yes, but for an extra £50-£150 the leap in quality is worth the additional spend. Xperia junkies will find plenty to satiate their cravings with the XZ, but in its quest to make up for lost time, Sony has been left chasing yesterday's shadows while others look squarely toward the future.