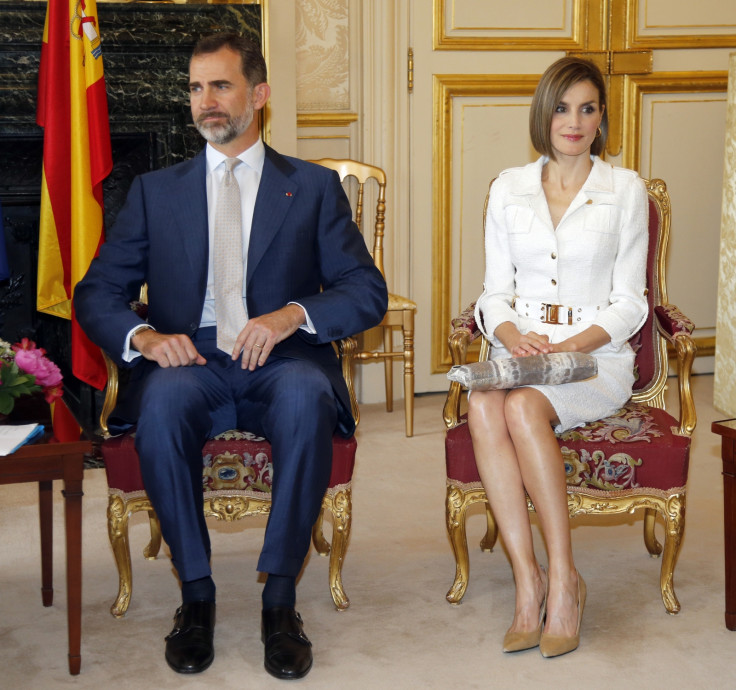 Spain's King Felipe VI and Queen Letizia made their first state visit to Latin America since their coronation with a three-day trip to Mexico on 29 June.
Mexico President Enrique Pena Nieto welcomed the royal couple in Mexico City at the Campo Marte military field with a cannon salute and a military parade, the AFP reported.
According to the Associated Press, the king said that the relationship between the two countries went beyond politics and commercial connections. "This visit will serve to compare again the many things that 170 million Mexicans and Spaniards have in common, and the enormous potential in front of us," Felipe said.
The king visited Mexico in December to attend the Ibero-American Summit in Veracruz, however this was his first state visit since becoming king in June 2014.
The AFP reported that the royal's visit continued as planned, despite Pena Nieto having to undergo emergency surgery on 26 June to remove his gall bladder. The Mexican leader was discharged from hospital a day before the royal couple arrived on 28 June.
Following the military welcome, Felipe and Letizia were honoured as "distinguished guests" during a meeting with Mexico City's Mayor Miguel Angel Mancera.
Felipe addressed the Mexican Senate on Tuesday (30 June) and meet with business people, the AP reported. "Mexico is one of the greatest democracies of the world," the king said, according to Azteca Noticias.
"Mexico has distinguished itself by being part of democratic vanguard and it was to be one of the first states in the fight against arbitrary power and autocracy in the defence of parliamentary mechanisms and checks and balances between the institutions the defence of social and political rights of individuals and a firm commitment to the protection and promotion of human rights," he added.
Azteca Noticias reported that the couple dined with several Mexican elites at the Spanish embassy, including writer Elena Poniatowska, the head of the National Autonomous University of Mexico José Narro and the president of Salinas Group Ricardo Salinas Pliego.
The royal couple is set to travel to the northern state of Zacatecas for a cultural tour on 1 July.