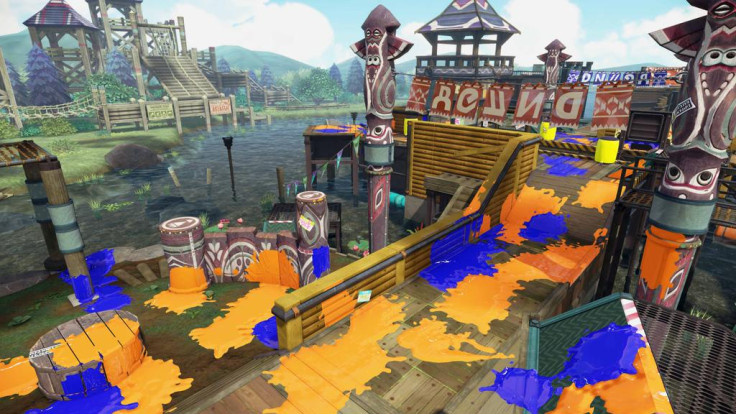 Nintendo will add its fourth free map to Wii U online shooter Splatoon tomorrow morning (Saturday 25 July) when Camp Triggerfish enters rotation as part of a free update. Camp Triggerfish will be the game's ninth map overall.
Camp Triggerfish joins Bluefin Depot, Port Mackerel, and Kelp Dome as post-release maps added to the game since its initial launch in late May. They form part of Nintendo's ongoing plan to regularly update the shooter across the summer with features including new weapons and gear.
A new map will arrive tomorrow morning! Introducing: Camp Triggerfish pic.twitter.com/5hjv8wTgVZ

— Nintendo UK (@NintendoUK) July 24, 2015
A major update is expected to land in August which is set to include four-person online teams in Turf War mode as well as custom battles on any map, with any rule set and with any gear. In early July Nintendo added the game's third game type, Tower Control, further expanding what the inventive game has to offer.
Splatoon puts a spin on the third person shooter genre, tasking players with coating the environment with their team's coloured ink to win matches – switching the focus from killing opposing players to make one of the very few child-friendly shooters.
Splatoon has been a big success for Nintendo, receiving great reviews and selling strongly – passing one million sales in late June. You can read our review of the Nintendo's new IP here.
For all the latest video game news follow us on Twitter @IBTGamesUK.