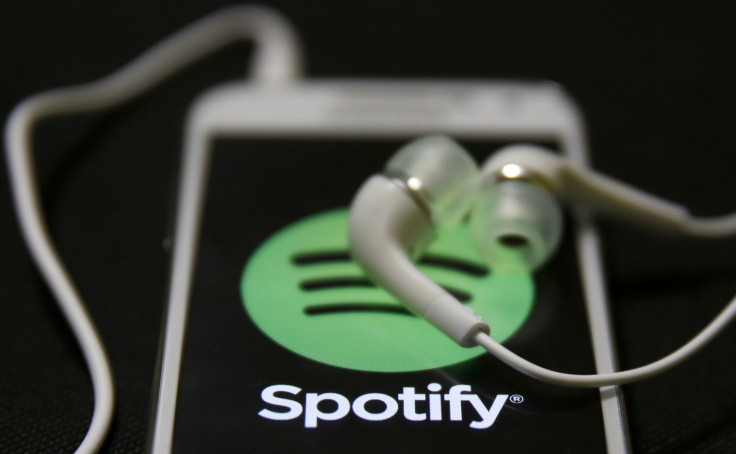 Spotify has released a new refugee-themed playlist filled with songs from artists who originated from outside the US. Dubbed The Refugee Playlist, the 20-track playlist was released following President Donald Trump's executive order temporarily banning refugees and people from seven Muslim-majority countries from entering America.
The controversial order soon triggered a fierce backlash and protests across the country and around the world.
"Millions of music fans follow them on Spotify, but once, they or their family had to flee. In a world that welcomes refugees, we get world-changing music from artists like these," the description for Spotify's new playlist reads, which includes a link to the International Rescue Committee.
While some users praised the company for the playlist that brings the refugee crisis into focus, some criticised it as "disrespectful" and in poor taste.
The playlist features a wide range of tracks including British rock band Queen's iconic anthem We are the Champions, Somali Canadian artist K'NAAN's Wavin' Flag and Immigrants as well as Blackbird by The Orchestra of Syrian Musicians.
The playlist includes songs from major artists who came from outside the US such as Gloria Estefan, Regina Spektor, Wycleaf Jean, M.I.A, Amaal Nuux, MIKA and Fugees.
Cuban-born singer-songwriter Gloria Estefan's family left Havana when she was a toddler after Fidel Castro rose to power more than 50 years ago.
Somali-Canadian rapper Keinan K'naan Abdi Warsame, whose name means traveller in Somali, left his homeland when he was 13 with his mother and two siblings, and lived in Harlem before moving to Ontario.
Maya Arulpragasam, best known by her stage name M.I.A, fled the violence in Sri Lanka with her mother and siblings when she was nine years old and came to London.
Moscow-born singer-songwriter Regina Spektor spent the first nine years of her life in the Soviet Union before her family emigrated to the US in 1989.
Born in Pristina, SFR Yugoslavia (now Kosovo), America's Top Model judge and former X Factor judge Rita Ora moved with her family to London when she was a toddler. British singer MIKA was born in Beirut, Lebanon, to an American father and Lebanese mother. His parents moved to Paris and eventually London when he was a child.
Meanwhile, high-profile technology executives from across Silicon Valley have opposed Trump's order and voiced their concerns over its impact on their business and ability to recruit high-skilled foreign workers.
"I came here as a Russian Jewish refugee from a country that doesn't even exist anymore - Soviet Union," Regina Spector told KCRW. "We weren't fleeing because our physical lives were in danger, we were fleeing because there was anti-Semitism and there was no freedom of religion; so that's your spiritual life being in danger, your cultural life being in danger.
"It just really hurts that things are being done on our behalf as a people that don't seem to reflect our progressive nature."