Star Citizen: The Escapist stands by embezzlement accusation in response to CIG legal threat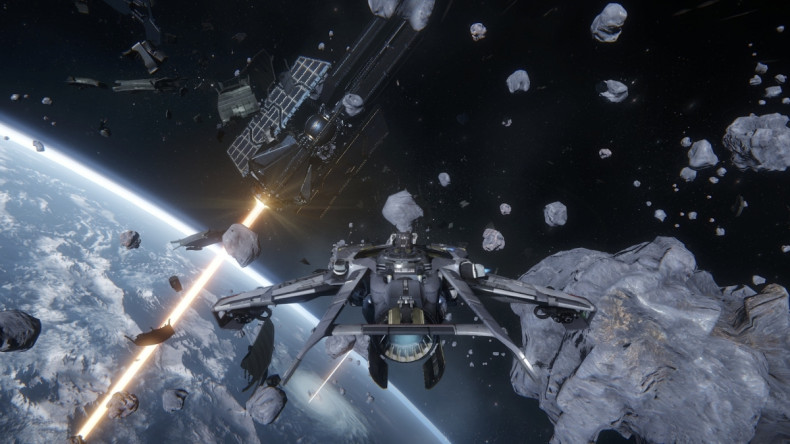 The Escapist has responded to a threat of legal action sent by Star Citizen developer Cloud Imperium Games (CIG) over allegations made about the studio. The website has stood by the journalistic practices that led to the story's publication and looks set to defend itself in court should CIG follow through on their promise.
The article in question was published on 1 October and cites seven sources who were current or former employees of CIG. Based on the claims of these sources, the article accuses CIG founder and CEO Chris Roberts and his wife Sandi Gardiner, also the company's vice president of marketing, of embezzlement.
A legal letter sent by CIG on 2 October and published online over the weekend demanded that The Escapist publishes a public apology, that senior editor John Keefer apologise personally to Gardiner and CIG's HR manager and that there be an independent investigation into the creation of the article.
CIG gave The Escapist until the end of Monday 5 October to respond. They did, updating their original story with the following.
The Escapist, notwithstanding Cloud Imperium Games' notice and posting, stands by its coverage of Star Citizen and intends to continue to investigate the developing story. Since publishing our original stories, we have been contacted by, and are currently interviewing, additional sources corroborating a variety of the reported allegations. Additionally, if Mr. Roberts' offer for The Escapist to "meet the developers making the game and see how we're building one of the most ambitious PC games first hand" remains open, we take the opportunity to accept such invitation so as to hopefully provide the public with sufficient information and opportunity to vet such sources' allegations and claims for themselves. We have also communicated the foregoing directly to Cloud Imperium Games.
Prior to this latest news The Escapist published a defence of their practises. This was in response to allegations on Reddit that the article's writer had sourced quotes from Glassdoor, a website which allows people to anonymously review places of work, and the public denial from Roberts. Said denial was later added to the original story, which was criticised for not giving Roberts or Gardiner the chance to respond to the allegations.
In the original article Gardiner is also accused of using abusive language in emails to employees and other sources talk disparagingly about the ongoing development of Star Citizen, claiming it couldn't possibly work. The game – a vast space exploration PC title – is unique in the industry due to its $90m budget (as of October 2015) being raised entirely through crowd-funding.
CIG has yet to respond to The Escapists' latest defence.
For all the latest video game news follow us on Twitter @IBTGamesUK.