Star Wars Battlefront Outer Rim DLC: Nien Nunb, Greedo, new maps and Extraction mode revealed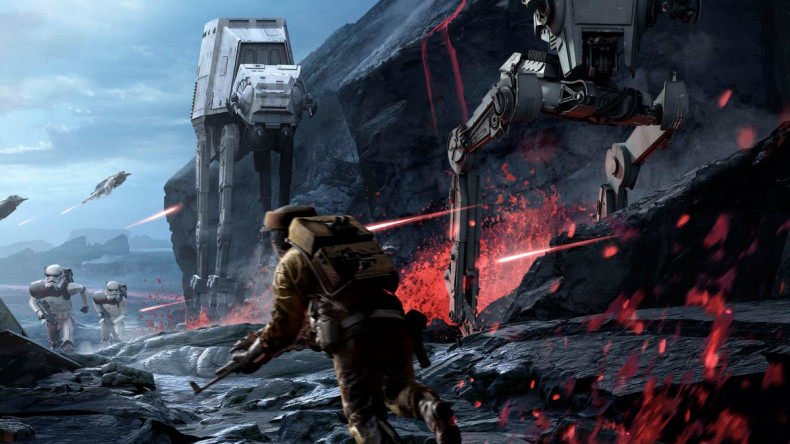 EA has detailed the first major expansion for Star Wars Battlefront, revealing the new playable hero and villain, a new multiplayer mode and the first look at new maps set in Jabba the Hutt's Tatooine palace and in the factories of Sullust.
This first of four planned expansions is probably the least exciting, but will offer a good amount of content. Three new maps will bring the number of online multiplayer maps up to 16, but it's unclear right now which modes each map will support.
The Outer Rim DLC will also introduce two new playable characters from the original trilogy. Greedo – who famously did NOT shoot first in A New Hope – and Nien Nunb, the Rebellion pilot who helped Lando Calrissian in the Millennium Falcon in Return of the Jedi. Hardly Chewbacca or Lando, but those two are likely being saved for future updates.
Extraction is the name of the new mode coming to Battlefront, the official website describes the mode as so: "Rebel forces have entered some of the most dangerous places in the Outer Rim in order to extract a valuable shipment of resources. Now they must bring the shipment to their transport ship before time runs out. The Empire has arrived to stop them from reaching the extraction point."
EA also revealed the new weapons and perks being introduced in the update. "Arm yourself with the new Relby V-10 rifle and DT-12 blaster pistol and collect and equip the Scatter Gun, Dioxis Grenade, and Adrenaline Stim Star Cards."
The paid-for expansion will be released later this month on a yet-to-be-announced date for a yet-to-be-announced price. Those who bought the game's season pass automatically get the expansion, and will be granted early access to it as well.
Battlefront's next expansion will introduce maps set on Bespin (the home of Cloud City in The Empire Strikes Back), before a Death Star expansion in late 2016 and an unannounced fourth expansion in early 2017. Additional free updates will also introduce new maps and weapons to all players.
For all the latest video game news follow us on Twitter @IBTGamesUK.