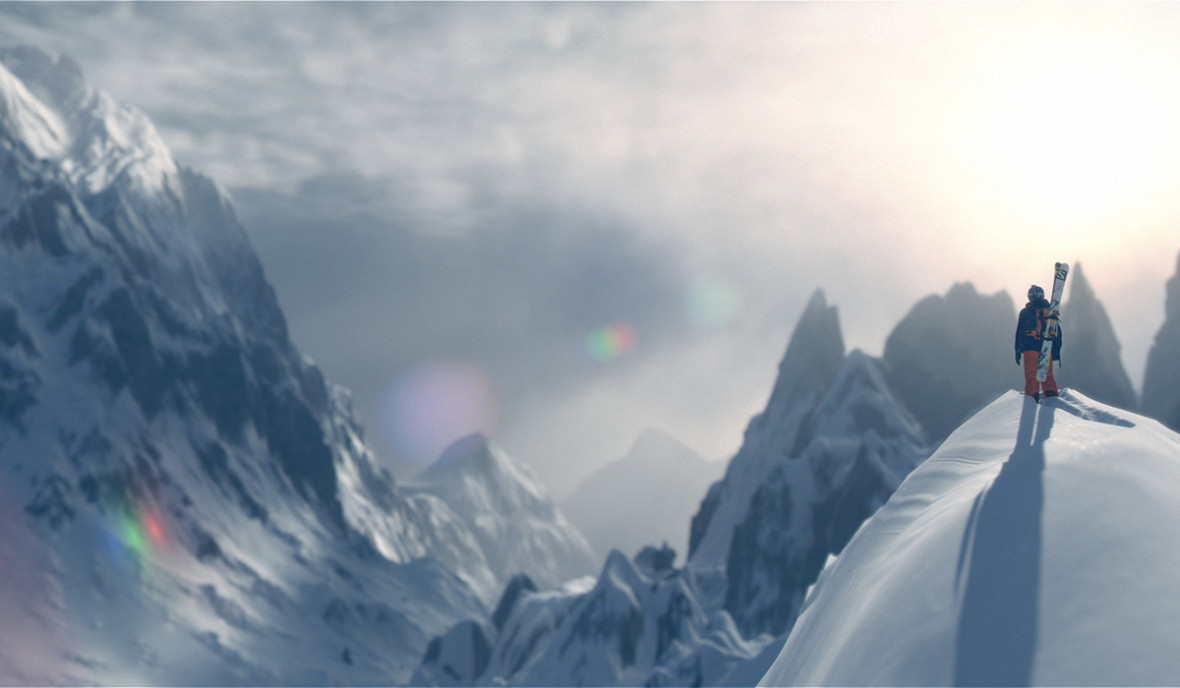 Ubisoft ended their E3 2016 press conference with the announcement of Steep, an open world, exploration and sharing based extreme sports title for PS4, Xbox One and PC. The game was shown off in a trailer and gameplay demo, showing off races which utilise wingsuits, snowboards and skis, as well as the game's map and sharing features.
Alongside the announcement Ubisoft released a ton of new screenshots which we've embedded below in their full glory. Steep is tentatively set for release in December, but given there was no firm release date its entirely possible Ubisoft aren't entirely convinced the game will in fact launch this year. At least not yet. An open beta, which was also announced, is likely to take place this year, and players can register for it now. It's not yet clear when the beta will be taking place.
"We are just a few miles from the tallest peak in Europe, Mont Blanc. From our studio windows, we can see mountains all around us, and they've inspired us to develop Steep", said Rebecka Coutaz, head of development studio Annecy, in a statement. "Along with Ubisoft Montpellier and Ubisoft Kiev, we put significant online and multiplayer expertise to profit a game that captures the excitement and adrenaline we feel when we're exploring the snowy mountains surrounding us."
Igor Manceau, the game's creative director, added: "We love seeing videos of adventures and stunts that riders from all over the world share on social media. Steep's open-world and wealth of multiplayer activities were built to inspire this type of creativity. We can't wait to have players experience the thrill of the mountain as soon as the beta phases hit."