A couple of weeks ago Miles Nadal, founder and CEO of ad agency conglomerate MDC Partners, resigned. He is being pursued by the US Securities and Exchange Commission (SEC) for various alleged misdemeanours, including improperly billed expenses.
Nadal has agreed to pay $20m (£13m) of these back to the company. Among other benefits, he enjoyed a pimped-up $1m McLaren sports car.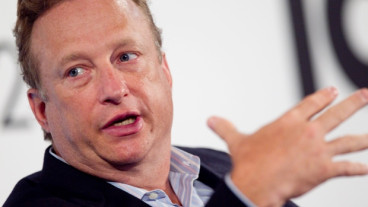 In itself, this is a microcosm of US corporate life. Capitalism is still pretty untrammelled in the US, with CEOs enjoying huge rewards. Who knows, they could end up with populist businessman Donald Trump as president... only in the US.
But once the feds are on your tail, it's tough going. And MDC, which owns agencies Crispin Porter, 72andSunny and Anomaly among others – all good agency brands – is up against it.
However, it also serves to highlight the ongoing war between advertisers – clients – and their agencies. Advertisers think they're being ripped off, instanced by Nadal's humongous "compensation" and other big pay rewards, such as WPP's Sir Martin Sorrell's £43m pay package last year.
Agencies think they're being ground into the ground by their clients cutting fees; the world's biggest advertiser, Procter & Gamble, is currently trying to reduce what it pays to agencies by $500m.
Agencies, being the ultimate service providers, will go along with this – kicking and screaming – but, being composed of clever, talented and wily creative people, will find a way of making their money all the same. The upshot is an enduring lack of trust between agencies, media agencies as much as creative agencies, and clients.
To an outsider, this stand-off seems simply bizarre. Time was when people flipped between agencies and client-side companies. A senior agency account man would become advertising or marketing director of a client company and the reverse would also happen. A marketing director, or chief marketing officer (CMO) as they're now known, would do a spell in an agency. Or even found one.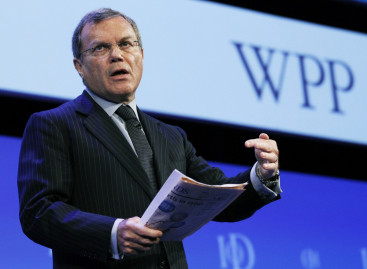 Such people knew where the bodies were buried. They knew how to strike a deal that offered good value to the advertiser but also ensured the agency made enough money to put the best people on the account; people being the reason you hire an outside agency, after all.
Now such deals are in the hands of client procurement departments (who negotiate everything from janitorial supplies and company cars to advertising and media spending) and serried ranks of consultants who, as consultants do, tell the clients what they want to hear. It is, truly, a case of the blind leading the blind.
Will things ever become more sensible? Unlikely, given that the many clients of MDC Partners' agencies have just learned the former CEO has extracted, wrongfully it seems, $20m from the company – more than most of them could earn in a lifetime. You couldn't make it up.
---
Stephen Foster is editor of More About Advertising, a former editor of Marketing Week and a London Evening Standard advertising columnist. He wrote City Republic for Brand Republic and is a partner in communications consultancy The Editorial Partnership.
---