Las Vegas gunman Stephen Paddock bought his girlfriend Marilou Danley a ticket to the Philippines so she was out of the country when he carried out his massacre on Sunday night (1 October).
Paddock killed at least 58 people and wounded more than 500 when he opened fire on an open-air country music concert from the 32nd floor of the Mandalay Bay hotel.
He was found dead, armed with 23 guns, when officers stormed the hotel room.
It remains unknown what prompted the high-stakes gambler to become a mass murderer.
His girlfriend Danley, a Filipino national who has lived in the US for over two decades, arrived at Los Angeles airport on a flight from the Philippines late on Tuesday night (3 October).
She has been named as a "person of interest" in the FBI investigation and was met by federal agents at the airport.
Danley's sisters told CNN affiliate Seven Network Australia that Paddock had encouraged her to leave the country before his deadly attack.
"I know that she don't know anything as well, like us," they told the network, on the condition they remained anonymous and had their faces blurred. "She was sent away. She was away so that she will be not there to interfere with what he's planning."
"In that sense, I thank him for sparing my sister's life," one of the woman said, adding that Danley was "really in love with Steve".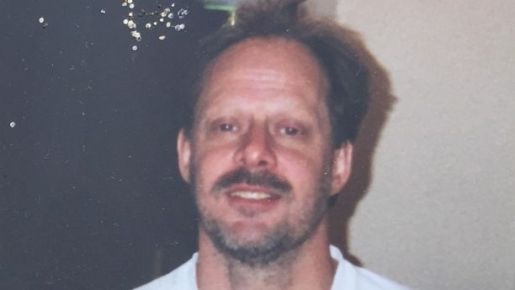 The other sister said Paddock surprised Danley with a ticket to the Philippines.
"Steve said: 'Marilou, I found you a cheap ticket to the Philippines'," she told the broadcaster, adding that Danley was "even [more] shocked than us" by her partner's killing spree.
The sisters said they had met Paddock two or three times and described him as "very quiet and not sociable".
"He keep to himself. One question, you get your answer directly. That's it," one sister said.
"Of all the people that they have interviewed, ... no one can put the puzzles together – no one – except Marilou, because Steve is not here to talk anymore. Only Marilou can maybe help," the other added. "If Marilou was there, this, maybe, as well, didn't happen because she won't let it happen."
Paddock reportedly made a $100,000 wire transfer to Danley while she was in the Philippines last month. The FBI is working together with authorities in the Philippines to trace the money.