Tributes have been paid to a young Coldstream Guard and promising rugby player who died following a suspected hit and run in Reigate, Surrey, in the early hours of Saturday 20 June.
Ben Regan, 20, who appeared before the Queen as part of a Trooping the Colour parade to commemorate the monarch's birthday last week, died when he was struck by a light-coloured car that failed to stop.
A man in his 20s was later arrested and bailed until August following the incident, reported Surrey Police.
Detective Sergeant Gary Wright said: "This was a tragic incident where a young man has sadly lost his life and our thoughts are with the victim's family and friends at this devastating time."
Regan, who lost his mother a few years ago, was very close to his father Jim, who is said to be devastated.
Ben also played for Dorking rugby club's under-21 team. Vice president of the side Paul Mosley said: "It is desperately sad. I've known him since he was a little lad, he was always very loveable and he turned into an exceptional young man.
"He was in the Coldstream Guards and in the Trooping of the Colour last week. It was a proud occasion for his whole family.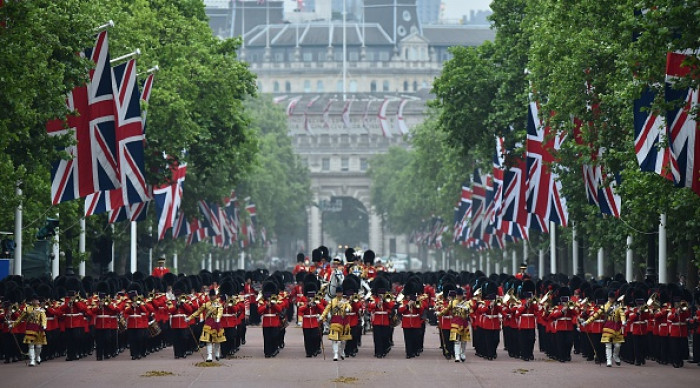 "He had really taken to life in the army. He was very sporty and it opened up huge horizons for him.
"He was a clever boy with a good heart. He is going to be so missed."
A Facebook page in Ben's memory attracted hundreds of followers who have paid tribute to the man.
One post, from Maria Snape, said: "Anyone that knew you Ben, would of been proud to have you as a son, brother or mate, So so sad. Rest now darlin xxxx."
Another, from Caroline Bennett, said: "No words are enough to say how sorry we are to hear this tragic news. RIP Ben you will always be in our memories. Sending love and thinking of you all."
Ben's death comes against the backdrop of a rise in the number of hit and run incidents in the UK, which campaigners say is partly as a result of a loophole in the law.
Figures released by the Motor Insurers' Bureau (MIB) show the number of incidents where a driver did not stop rose to 13,483, from 12,884 in 2013.
Campaigners say part of the reason for this is that people who drink-drive and become involved in an accident receive shorter sentences if they have sobered up when caught.