Suspected cop killer used children as human shields in 11-hour stand-off, say police
The stand-off in Tacoma, Washington State, ended when a SWAT officer shot the suspect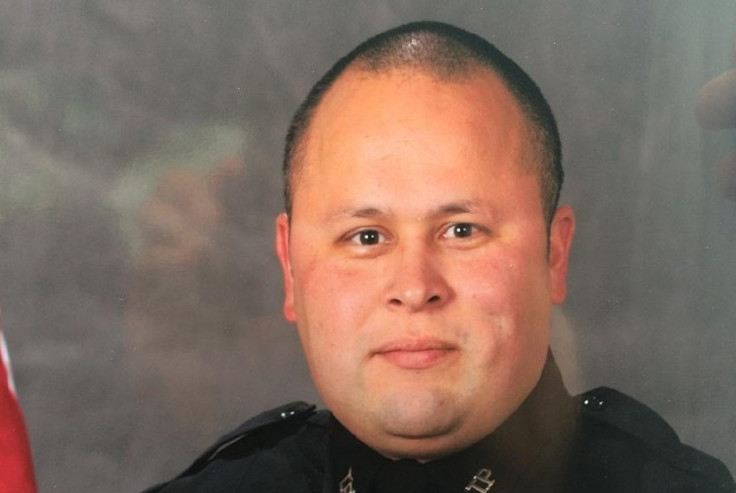 A man suspected of shooting dead a police officer and triggering an 11-hour police stand-off used children as human shields, say officials.
The suspect, named locally in Tacoma, Washington State, as 38-year-old Bruce Randall Johnson, was shot dead in the operation on Thursday morning (1 December) after allegedly killing 44-year-old police officer Reginald "Jake" Gutierrez.
The incident reportedly began when Gutierrez, an officer since 1999, was shot multiple times after answering a report of a domestic violence call.
Although reportedly pulled out of the home by another police officer and transported to Tacoma General Hospital, Gutierrez was pronounced announced in the evening.
A SWAT team took over the operation and an 11-hour stand-off began. The suspect was eventually shot through by SWAT officers through the bedroom window at around 3:30pm, after barricading himself inside the Tacoma property, roughly 30 miles (48km) south of Seattle.
Police say that he refused to surrender during negotiations with officials and used two children as human shields.
Pierce County Sheriff's Department spokesman Ed Troyer said according to NBC-affiliated King 5 News: "We negotiated through the night. Negotiations failed.
"We went in. Took one of the kids when we had a chance and (the suspect) grabbed the other kid. One of our officers felt he had a shot. He took it."
He added that the girl, aged eight, and a boy, aged six, were unharmed in the operation but they were taken to hospital as a precaution. The relationship between the suspect and the two children has not been reported.
Multiple weapons were found in the house and it has since been reported that Johnson was arrested for assault with a weapon in 2015.
Witness Kristi Croskey, the owner of the property, told the Seattle Times that Gutierrez and his fellow officers in no way aggravated the initial domestic incident, explaining everything was calm before the suspect began shooting.
"They just wanted to explain to him that he couldn't lock his wife out [of the house] like this," she said, remembering hoe Gutierrez asked if she had a spare key. "They [the officers] weren't upset. It was all very routine."
Police Chief Don Ramsdell said of Gutierrez after his death: "He's a model police officer. He's highly dedicated to his profession. He's highly dedicated to his community. And he demonstrated that every day that he came to work."
A procession of law enforcement officers escorted Gutierrez's body from the hospital where he died to the county medical examiner's office. Two vigils are planned this week to mark his death.
© Copyright IBTimes 2023. All rights reserved.