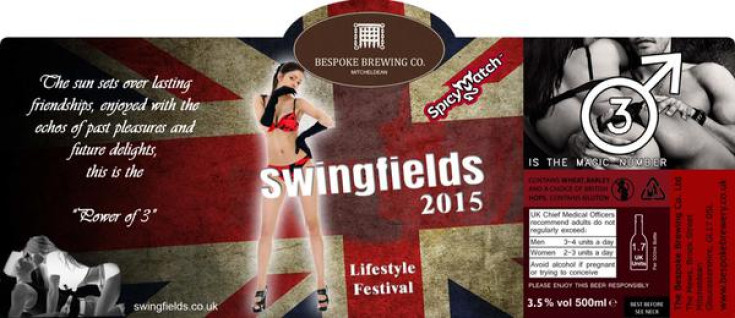 Residents of a sleepy Gloucestershire village complained when a huge swingers' festival took place within earshot without prior notice - because the music from the event was too loud.
The Swingfields festival, billed on its website as "the UK's first dedicated lifestyle festival". was being held near the village of Flaxley in the Forest of Dean. Up to 500 "swingers" turned up to drink beer, listen to music and participate in orgies - but it was the music that made locals cross.
"It is not about the nature of the festival - people can do what they like in private," one resident told The Telegraph.
"It's the noise which has just been intolerable. It has been 48 hours of hell. I have had just four hours of sleep since Thursday [2 July].
"We keep going to ask the organisers to turn the music down and have contacted Environmental Health and the police but nothing has been done."
The Express quoted another villager as saying: "It was quite a shock when we went down to the gates on Thursday night to ask them to keep the music down.
"Let's just say when we saw a banner with the words '3 is the magic number' and a variety of interesting images we knew this wasn't just your usual music festival."
Visitors to the festival stayed in tents or campervans and were invited to enjoy hot tubs, saunas, stalls selling sex toys and more. Visitors were asked to keep on the bottom half of their clothes and there was a limit on the number of single men who could attend in the interests of balance.
The event began in 2013 and already the planners are organising next year's event - though the location will be kept secret until the last minute to ensure the event is "discreet and secure."