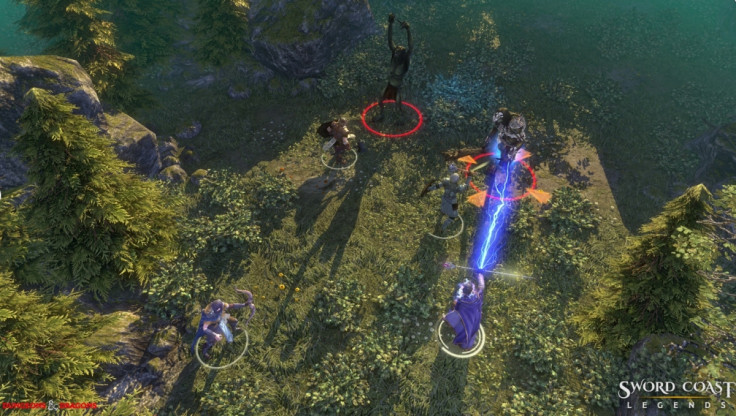 N-Space, the studio behind Sword Coast Legends, has shut its doors after 21 years of operations on 31 March. Founded in Orlando, Florida in 1994 by Erick S. Dyke, Dan O'Leary and Sean Purcell, the developer was known for its GameCube shooter Geist as well as multiple Call of Duty adaptations for Nintendo DS.
Ben Leary, an artist at n-Space, confirmed the closure in a tweet along with a statement saying the decision followed several rounds of layoffs. He also thanked n-Space president Dan O'Leary for "his efforts and transparency during the process".
"The in-house staff has worked long and hard to keep this from happening," Leary wrote. "Through all of it, the team stayed focused and passionate. The fact that the news of this situation has been kept in-house all this time speaks to the testament of class, respect and professionalism of the n-Space staff. Something I'm honored to have experienced first hand."
Dungeons & Dragons publisher Wizards of the Coast said that they will be looking to the game's PC publisher, Digital Extremes, to work out the future of the role-playing game's DLC and its upcoming release on PlayStation 4 and Xbox One.
"Yes, N-Space is shutting down, and we are super-sad about it. We are proud of everything they did in bringing Sword Coast Legends to D&D fans, and we sincerely hope everyone at N-Space lands on their feet," a Wizards of the Coast spokesperson told GamesBeat. "As for Sword Coast Legends going forward, it is unclear at this time, but we are working with Digital Extremes, the official PC publisher, to make sure everyone has the best possible experience with the game. Right now, we believe the Rage of Demons DLC will be released for PC, but we are confirming with Digital Extremes."
N-Space's Sword Coast Legends was released for Microsoft Windows, OS X, and Linux in 2015, but was met with mostly mixed reviews from critics and players alike, receiving criticism for its weak dungeon master mode, lack luster combat and adaptation of D&D rules.